Traveling around Europe with a restraint budget can make a big dent in your wallet. Especially, when you consider that the old continent is such a popular destination. So, you are probably asking yourself: how to travel Europe cheap and how expensive is it to travel across Europe?
Luckily, you don't have to work for months just to pay tickets and get the around the places. In the recent years, the new and various options have arrived.
Being the budget airlines, new bus options, trains and even car rentals make traveling around Europe much more cost-effective and budget-friendly.
Namely, the above-mentioned budget airlines make you see Europe on more than just a computer screen or fancy postcards. Companies like Ryanair and Norwegian Air make it easy and affordable to get you from one place to another.
So, even if you thought
All you have to do is keep an open mind and know that each country in Europe has its unique history and scenery which is ready to be explored and enjoyed by anyone who is willing to come.
Also, it's fair to say that there are still much cheaper places in the world to visit, but if you know how to budget things, in that case, it's pretty arguable. You will also learn more about price variations from several countries.
Here are the topics which will be covered in this article:
Best tips to save money while traveling in Europe
Neat travel tips&tricks
How can you find great places to stay
When is the best time to travel across Europe and when to use which transportation
And, in the end, it all depends on your personal needs, your budget, are you traveling alone, with friends or with family. We are all different and we travel to explore, learn, and see new cultures.
And so, we will start this journey by one of the most influential American entrepreneur, author, and traveler quote:
"$1,000,000 in the bank isn't the fantasy. The fantasy is the lifestyle of complete freedom it supposedly allows."

Timothy Ferriss, The 4 Hour Workweek
The 10 Best Ways To Travel Europe Cheap
Here, we will explore ten best ways to get around the Europe cheap and they are as following:
Budget Airlines
Bus
Train
Eurail Pass
Hitchhiking
Bicycle

Backpacker tours

Ride Shares
Rent a Car
Public Transport
Traveling Europe by Budget Airlines
The most convenient and easiest way to travel to Europe on cheap is by plane.

Thankfully, Europe has been blessed by budget airlines that can take you from one place to another for low costs. This is best suited if you are visiting multiple countries and it seems like new routes are opening up every month.
Quick tip: in order to save more money, book in advance so that you can find international flights for as low as $20.
Many of these budget airlines make the most profit from the additional fees and can have strict rules on for example baggage limits, limited legroom, and forgetting to print out your boarding pass(yes they usually charge for this additional service).
So, let's cover things things to keep in mind when booking cheap flights in Europe:
Weight restrictions for luggage: Most of the budget airlines have strict luggage limit policies and you'll have to pay for a checked bag. In these cases, it is not unusual that they only allow you to bring one item as a carry-on item and use smaller dimensions than other carriers.
To avoid these kind of unexpected surprises, read the luggage policy before you book.
Nonrefundable tickets: since budget airlines offer cheap tickets, they have to pump up the costs elsewhere and things like canceling routes usually non-refundable and non-changeable.
Obscure airports: sometimes, these budget airlines use airports which are much further away from the city or city center. No matter where you land, these are still safe and legal airstrips, but since they are further away and have longer, pricier journeys are expected(in some cases).
Recommended Apps: To discover more about budget airlines and flights across Europe, check out the Skyscanner App and Momondo App. To check the actual airline's website, another search option should be Kayak.
Here are some recommended budget airlines to check out:
Traveling Europe by Bus
Another great and practical way to travel Europe on cheap is by bus. Maybe its not as fancy as traveling by plane, but still, buses are a great way to save money, dependable, and a very popular way of transportation among travelers.
The most well-known low-cost bus company is Flixbus, and it wouldn't be a surprise if you have already heard about them.
They are German-based and throughout the last few years, they have been completely changed the bus system as we know in Europe. They absolutely win when it comes to price, convenience, and comfort.
Since they often cover journeys that trains don't easily cover and with fares as cheap as 5 EUR in one way, you can hardly beat them.
Flixbus has been recently been acquired by Megabus and they are continually growing. Flixbus buses include Wi-Fi and electrical outlets among other things and also have a cancellation policy where you can cancel or change your ticket up to 15 minutes before departure for only 1 EUR.
---
Megabus is a parent company of the above-mentioned Flixbus and since their European routes have been mainly acquired by Flixbus, they are a great and cheapest way to get around the United Kingdom, Amsterdam, Berlin, and Paris.
One of the mind-blowing things in which Megabus excels is that sometimes their ticket can cost you less than a fast-food cheeseburger. For only 1 GBP if you can book a month in advance.
They also operate trains in United Kingdom to some destination. The starting price is 10 GBP.
---
Busabout is another popular travel option and an alternative way to travel. Hop-on/hop-off bus service which offers the freedom to travel flexibly and explore beautiful places on your own terms.
There are over 37 stops which cover the most popular places in Europe and some smaller places as well.
You'll travel with like-minded people which you will see over and over again and offers a service similar to Kiwi in Australia and New Zealand.
In this ways you are flexible, you can choose a wide range or side activities, and can travel in flexible buses.
You can buy tickets that let you travel their whole network of cities and countries, or travel with a set number of stops.
For example, a short trip(1-4 week duration) with a 3 Stop Pass would cost you $259 and a long trip(1-6 month duration) with a 12 Stop Pass would cost you $969.
Also, they have a Unlimited Pass with is $1389.
---
Eurolines offers a lot of routes being short national or international long-distance bus routes. A part of Flixbus, Eurolines is a great cheap choice that offers more routes than Flixbus. They have a strict refund modification or cancellation policy within 48 hours of the trip date and up to 50% deduction of fare, so read their terms and conditions in advance.
Either way, Flixbus is a little more flexible and comfortable but hey, its always nice to have more than one option.
Traveling Europe by Train
The most convenient and comfortable way to travel to Europe on cheap is by train.
They are quick, well connected to most European cities, and offer easy and romantic views. Since the European rail system is one of the most advanced in the world, it's hard to beat the price when it comes to pure convenience.
Also, sometimes you can get from one point of the country to another much faster than it would be by train or even plane since you don't need to go way outside the city to the airports.
Let's explore some tips on how to save money when traveling by train:
Book tickets as early as you can: Train tickets are sold differently than those for buses. They are broken in batches for different ride classes and usually released in stages. The cheapest are available first and are 99% of the time non-refundable. So, as you imagine, those get snapped first and should be your main reason to look at those deals and book as early as you possibly can.
Promotional tickets: often, train companies offer various discounts which can be found on their sites and which you should use. So, check if you're eligible for discounts before you book your next ride. Often, students get these kind of offers all the time.
Group tickets: same as with general promotional tickets, train companies can offer a certain discount for travel groups. Companies like DB and Rail Europe offer multiple deals like free seat reservations and group super saver fare from EUR 13.90.
This brings us to the next intertwined chapter.
Traveling Europe by Eurail Pass
One of the best ways to maximize your train experience is by purchasing the Eurail Pass.
It comes handy if you are planning to visit multiple cities in Europe. Instead of buying each ticket individually, you are better of just purchasing an all-in-one ticket that covers all of your train tickets.
So, unlike the normal and traditional trains, with Eurail Pass, you can go wherever you want, whenever you want. Keep in mind that still some trains will ask you for the reservation.
Despite not being the cheapest option out there, its good value for money, flexible since the biggest advantage of the pass is that if you've got one that's valid for a month, in case your plans do change.
With just one Eurail Pass, you can travel freely across 33 European countries an more than 39000 different destinations.
Traveling Europe by Hitchhiking
If you are an adventurous type and believe that all the best things in life are free, Hitchhiking could be for you.
It is a lot safer than you think, free, and popular in Europe. Still, its always good to remember that there are no rules to this, and safety should always be your first priority.
So, if you feel that something is not right before you sit in the stranger's car, don't do it and use common sense. It should be noted that before you take this free option, that you check the last-minute bookings for trains, planes, and buses.
These kinds of tickets are usually much cheaper than the normal prices, if available. For more info, check out this guide to hitchhiking safety in Europe.
Also, if you are on a tight budget, use some of these tips when hitchhiking:
smile
dress neutrally
avoid highways
ask at the gas station
know when to say "no"
Traveling Europe by Bicycle
Rising in the popularity throughout the last decade, traveling by bicycle is sure an adventure you'll remember.
Europe is a birthplace of the famous Tour de France and planning your European adventure will save you money. Beside hitchhiking, biking around the Europe is the cheapest travel experience.
The only thing that defines how fast you will get to your destination is your will and your legs. Many cyclists have already done this more than once. For example, Croatian cycling adventurer Hrvoje Jurić has done this more than once and wrote a number of books about his trips.
If you're interested in long-distance biking, consider where you're going and how much spare time you've got.
If you have 2 or months free you can easily visit multiple countries. But with less than a month, it's best to consider one region or a country. One thing's for sure, you won't gain any of that travel weight.
Travel Europe Cheap Idea: Backpacker tours
If you enjoy spending time in the nature, backpacking tours are an ideal way to explore Europe.
Camping and sleeping under the stars and experiencing the hiking trails are just a few of the adventures you'll see. So, if you are interested to reconnect with nature, they are an ideal way to do this.
Before you wonder out to nature pack light, keep the important documents with you, and consider purchasing the travel insurance.
The top backpacking tours include:
Paris, France
Rome, Italy
Amsterdam, Holland
London, UK
Check out the Euroventure for their group backpacking tours here.
Traveling Europe by Sharing Rides
The rise of long-distance ride-sharing has become very popular in Europe in the last couple of years. Millions are now sharing the rides with strangers which gives them opportunity to meet a locals, save money and have a nice chat.
The most dominant and safe ride-sharing platform is BlaBlaCar. It is used all across the Europe and it lets you share a seat in someone's car for gas expenses.
It is safe and not dodgy at all and it operates in the same review way as Airbnb and Couchsurfing.
Many travelers use this service in Europe since its easy and it just works.
Traveling Europe by Renting a Car
Sharing a ride with strangers is a nice and affordable way to save money, but renting a car for yourself gives you complete freedom.
Being the destination, time, and option to pull wherever you want. Sure, it may not be the cheapest option of the bunch, but hey, benefits are great.
If you are planning to visit multiple smaller places and towns in a single day, this is the best option. Taking a train or a bus would take much longer and you would have to get adjusted to the public transport schedule.
If you are a traveler from the USA it is good to know that most of the European countries use cars with manual transmission. Countries like United Kingdom, Ireland, Cyprus, and Malta drive on the left side of the road. Also, consider that gas prices could be much higher in Europe than in your country(gas is charged in liters, not gallons).
Just keep in mind the hidden cost possibility which is not uncommon with rental companies. The best start before renting anything is to use a comparison website.
On Expedia you can check out the best options for car rental, but as mentioned above, there is a good chance that the price you see on the comparison site if not what you'll end up paying for.
Extras like car insurance, vignettes for highway, and multiple country fees will be listed directly on the rental company website.
RentalCars offers the best car rental rates in Europe and gives you option to compare 900 companies at 60000 different locations.
Public Transport
If you are planning to visit multiple locations within the city or the nearby places, public transport is a great deal.
This way, you can save a ton of money while visiting museums or other attractions. While in the city, walk as much as you can, as locals do. Also, purchasing daily or weekly public transport pass if often a great deal. While planing your local trip, check out Google Maps since it will tell you how to get from one place to another by public transport.
These days, most of the European cities have Uber or Bolt which you can use as well.
Furthermore, capitals like Vienna, Brussels, Copenhagen, and Paris use the metro system. You can purchase tickets in stations or via phone Apps as well.
Conclusion
Hopefully, you have enjoyed Pack and Live's guide on the cheapest way to travel Europe. Our final tip would be to use multiple travel options. Depending on your budget, know-how, and when to use each of these proposed options.
Think about what's more valuable to you. Time or money? It's never one option of nothing. There are a ton of options. If time is your friend, choose slower and cheaper options. If you have more money, take the shorter route and fly.
Websites like Rome2rio help you match various ways to get around the Europe. Plus, it brings together planes, buses, and trains and gives quickest and cheapest routes.
Use Booking.com when deciding the cheapest rates for guesthouses and cheap hotels. Also, we highly recommend reading Vagabonding from Rolf Potts to learn how to discover and experience the world on your own terms.
Are you planning to work abroad and don't know where to start? Check out our beginner jobs article and also how to acquire the necessary skills as well.
Successfully starting working remotely is challenging, and we got you covered and our travel books article is also pristine. While you are there don't miss to check out inspiring travel quotes here and here.
Do you prefer to travel to Europe on cheap? If you have any questions though, feel free to ask in the comment section below.
---

If you want to start blogging and you wonder where to start, we recommend Hostinger since it is used by Pack and Live on this blog.
We recommend them for all new and experienced bloggers because:
They will register your blog name for you for no charge with free SSL, and ensure that no one else can take it
With over 29 million users in 178 countries, Hostinger has always strived to be on the top of the hosting business.
They have helpful 24/7/365 customer service via web chat.
You can start your website with an automatic 1-click WordPress installation.
In case you change your mind, they have a 30-day money-back guarantee with no questions asked.
They are by far the best and the cheapest hosting provider on the web.
Use any Hostinger link on this site to start blogging from $0.99 per month.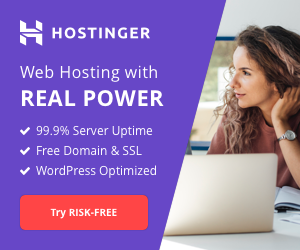 ---
Affiliate Disclosure: some of the links on this post include affiliate links, which means that if you choose to make a purchase, Pack and Live may receive a commission. Keep in mind that by purchasing via provided links comes at no additional cost to you. Pack and Live only recommends products and/or services that are insightful and helpful to readers. For more info please read Affiliate Disclaimer.
If you wish to support my work, you can buy me a coffee here:
Buy me a coffee
Recommended readings:
Most Beautiful Historical Sites in the World
5 reasons why you should live in Belgrade
5 reasons why you should live in Zagreb
The Waterfalls of Krka National Park