If you love waterfalls, there is a high chance that you have already heard about Plitvice National Park waterfalls in Croatia. The Waterfalls of Krka National Park is a somewhat less famous, but equally beautiful counterpart which should be on your "things to do in Croatia" list.
Croatia has been blessed with its lush nature, multiple different eye-catching locations, and National Parks of which some will be also featured and compared to Krka here.
Krka National Park(named after the river Krka) is located just around 10 km from Šibenik and it covers an area of 109 square kilometers along the Krka River.
The main attractions of the of the Park include:
Skradinski Buk
Roški Slap Waterfall
Visovac Island
Rošnjak Waterfall
Brljan Lake
And to answer the elephant in the room straight away; yes, unlike the Plitvice, you can actually swim in some locations in Krka National Park.
Thus, take a sip of the freshly brewed coffee, relax and come and join us on this journey!
The Difference Between Plitvice and Krka
---
While each of the above-mentioned Parks has something to offer, they are both well worth visit on their own.
Since they are 161 km apart(around 1h 40 min by car), chances are you'll have time for only one National Park on the same day, so plan your trip in advance.
Krka is the seventh national park in Croatia and was proclaimed a national park in 1985, while in 1979, Plitvice Lakes National Park was added to the UNESCO World Heritage register and is one of the oldest and largest national parks in Croatia.
Firstly, let's take a look at some of the pictures from the both parks:
Plitvice
Krka
The main reason why you would want to visit Krka before Plitvice is because it's more relaxed, more commercialized, and developed than Plitvice.
Since the Plitvice are more well-known, it translates to being a more crowded place. It's not unusual to see lots of large groups being led by guides and being pressurized when taking photograph or videos at the waterfalls well.
At Krka, there is a tourist village within the top of the falls where you can get the real sense of Parks development. It is not rare to see children groups running around the place.
Also, one more important advantage Krka has over Plitvice is that its much closer to the coast, and therefore more accessible for day trips.
It is also easy to reach from Dubrovnik, Zadar and Split.
Now let's dive into different comparisons down below.
Distance
| Distance | To Krka National Park | To Plitvice |
| --- | --- | --- |
| From Zagreb | 328 km – 204 miles | 130 km – 81 miles |
| From Rijeka | 335 km – 208 miles | 154 km – 96 miles |
| From Split | 87 km – 54 miles | 243 km – 151 miles |
| From Zadar | 77 km – 48 miles | 118 km – 73 miles |
| From Dubrovnik | 277 km – 172 miles | 432 km – 268 km |
So depending on a few factors, like how long do you plan to stay in Croatia and also which town as well, it is a good idea to plan ahead your trip.
Also, if you are planning to stay in Eastern Croatia, there is a direct flight to Zadar from Osijek as well. Check the flight/pricing info here.
Here are some of the top travel agency's for day trips to Plitvice and Krka:
Plitvice
Krka
Size
Krka National Park is around 109 square kilometre long(as already mentioned in the introduction of this article) and are a lot smaller than Plitvice. Great thing to know is that even if its the half the size of Plitvice, in this case the size truly doesn't matter.
Plitvice National Park area extends over 296.85 square kilometers which makes it more than double the size of Krka. The National Park is truly massive and to fully see it's beauty, it will take a few days to explore it.
Cost
| | 11.05. – 24.05.(Plitvice) and Jan-Mar and Nov-Dec(Krka) | 25.05. – 18.06.(Plitvice) and Apr-May and Oct(Krka) | 19.06. – 12.07.(Plitvice) and Jun-Sep(Krka) |
| --- | --- | --- | --- |
| Plitvice National Park | 50,00 HRK | 90,00 HRK | 200,00 HRK |
| Krka National Park | 30,00 HRK | 100,00 HRK | 200,00 HRK |
The table above does not include the whole pricing list, but only for adults. Keep in mind that there are multiple offers and variations which you can check here: Plitvice National Park and Krka National Park.
Swimming
As the above-mentioned title says, the biggest advantage of the Waterfalls of Krka National Park is swimming.
Unfortunately, you're not allowed to swim at Plitvice Lakes since it is strictly forbidden. In the Skradinski Buk area of the park there are a series of 17 cascades across and at its foot is a pool of freshwater where you can take a swim.
The water is clean and safe and in case you take coming with your kids, safe for them as well.
Chapter Conclusion
So, as we have seen, each National Park has much to offer and are well-worth visiting. It just depends how time flexible you are and where are you located.
Either way, its up to you to decide which one should you visit first, and since you probably love waterfalls, both of these are on you list.
Now, let's dive into our next chapter and check out the best things to do in Krka National Park.
Best things to do in Krka National Park, Croatia
In this chapter, we will discuss why the Waterfalls of Krka National Park are not the only thing you can visit and do while in Krka.
Nonetheless, they are the main attraction and for sure, the number one reason why people tend to visit this National Park.
So, here it comes.
Skradinski Buk
Skradinski Buk is the most attractive waterfall in Krka National Park and one of those places you shouldn't miss while being there.
The collection of 17 waterfalls in an area 400 m in length and 100 m in width, It is one of the most unusual and beautiful landscapes in Krka National Park and considered to be one of the most beautiful calcium carbonate waterfalls in Europe.
Also, at its foot, is a pool of fresh water where you can take a swim.
Roški Slap
Located near Miljevci, the second most attractive site in Krka National Park, Roški Slap, majestic with its beauty and interesting due to its cascades.
Around the whole location, there is a hiking trail that can be visited the whole year. Roški slap is a slightly smaller sight and it was named after the Rog hill-fort (Rog translates to horn in English), whose ruins are still visible today.
Miljacka Slap
Less known, but equality beautiful, Miljacka Slap is located on the left bank of the Krka river.
Under the waterfall is the Miljacka Hydroelectric Plant, the largest on the Krka River. Also, the upper part of the Miljacka Slap is characterized by tufts and small caves, while the lower part has small thresholds.
Manojlovački slap
The tallest waterfall in the park is one of the most impressive natural scenes you can see.
Manojlovački Slap has been described by many visitors the most beautiful waterfall of the Krka National Park.
The waterfall consists of a series of travertine barriers, with a total height of 59.6 m. The highest barrier is 32.2 m high.
Visovac Island
The tiny island of Visovac has a very interesting history. It was a home to the Roman Catholic Visovac Monastery founded by the Franciscans in 1445.
While visit other different waterfalls, its good to know that The island can be visited by a boat tour from Skradinski buk.
The Monastery is a center of the Orthodox Dalmatian Eparchy and features a library and a museum with a collection of well-preserved artifacts.
The monastery was built, demolished and rebuilt until the late 18th century.
Conclusion
If you love beautiful waterfalls, visiting Krka is truly a no-brainer and you should take a trip up north to Plitvice as well.
May to June and September to October is the best time to visit this wonderful place. Regarding the accommodation, Zadar and Šibenik are your top picks if you are located in Dalmatia.
Furthermore, it is also vise to take travel insurance before you travel to Croatia. It's always a good idea in case you get sick or injured while traveling. Check the various plans from World Nomads.
Are you planning to work abroad and don't know where to start? Check out our beginner jobs article and also how to acquire the necessary skills as well.
Successfully starting working remotely is challenging, and we got you covered and our travel books article is also pristine.
Share your thoughts with the community in the comment section down below. Did we miss anything and are you planning to visit Croatia at any time soon.
---
If you want to start blogging and you wonder where to start, we recommend Hostinger since it is used by Pack and Live on this blog.
We recommend them for all new and experienced bloggers because:
They will register your blog name for you for no charge with free SSL, and ensure that no one else can take it
With over 29 million users in 178 countries, Hostinger has always strived to be on the top of the hosting business.
They have helpful 24/7/365 customer service via web chat.
You can start your website with an automatic 1-click WordPress installation.
In case you change your mind, they have a 30-day money-back guarantee with no questions asked.
They are by far the best and the cheapest hosting provider on the web.
Use any Hostinger link on this site to start blogging from $0.99 per month.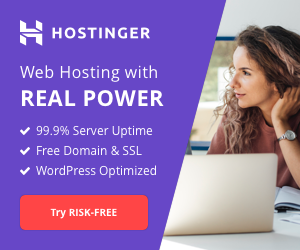 ---
Affiliate Disclosure: some of the links on this post include affiliate links, which means that if you choose to make a purchase, Pack and Live may receive a commission. Keep in mind that by purchasing via provided links comes at no additional cost to you. Pack and Live only recommends products and/or services that are insightful and helpful to readers. For more info please read Affiliate Disclaimer.
If you wish to support my work, you can buy me a coffee here:
Buy me a coffee
Recommended readings:
Most Beautiful Historical Sites in the World
Airbnb Discount
Best Travel Apps
5 reasons why you should live in Belgrade
5 reasons why you should live in Zagreb