Croatia is a small and beautiful country, located in south-eastern Europe. Stunning and diverse nature, hospitable and warm people are some of the things you'll encounter while visiting this country. There are more than 100 fun and interesting facts about Croatia, but this article was made to be more impactful and with no filler content.
Best-known as one of the top summer destinations in the Europe, still most of the visitors are stunned when they hear less know facts about Croatia. For some, they are their main reason for the first time visit.
Have you already been there, or do you want to know more about Croatia? Want to know more about Croatia, and which of those facts are true?
If you are going to visit Croatia and you wish to know as much as possible so that you can focus during your stay there, this article will be well-worth the read.
Also, let's make this one step further. How many of these interesting and fun facts did you know before reading? Please share it in the comment section.
Facts about Croatia
The popular HBO's TV show Game of Thrones was filmed n the coast of Croatia in Dubrovnik and Split.
Croatia is home to the World's smallest town which is in the Guinness Book of Records. Hum, located in central Istria, has a population of 30 as per the 2011 census.
Did you know that the cute white coat marked with black or liver-colored spots dogs, known famously from the movie 101 Dalmatians, originates from Croatia? In the past, they have been used as dogs of war, guarding the borders of Dalmatia. Today, they are known as friendly and loyal pets. Also, used as firefighter trusty helpers in the USA.
The Zlatni Rat, or Golden Cape and Golden Horn is home to the most famous Croatian, located in Bol, Brač. It is known for its distinctive shape and color which changes with the wind. Here are the best accommodations in Bol, Brač.
The Amphitheatre in Pula or Pula Arena is the only remaining Roman amphitheater known for having all three Roman architectural orders entirely preserved. It was once the home of the Roman gladiator fights. Today, the Pula Arena is used as a venue for concerts.
Croatia is home to the 8 breathtaking National Parks, two national nature reserves, and 11 parks of nature. Some of the most famous National Parks include Plitvice, Krka, and Brijuni.
Nikola Tesla – the famous inventor, and futurist who is best known for his contributions to the design of the modern alternating current (AC) electricity supply system were born in Smiljan, Croatia.
Zagreb is the capital of modern-day Croatia, but these ten cities were the capitals at one point in the history: Bihač, Bijaći, Biograd na Moru, Klis, Knin, Miholjanec, Nin, Šibenik, Solin and Varaždin.
The oldest European town and birthplace of Roman emperors Valentinian and Valens, Vinkovci are located in eastern Croatia, Slavonija. The area around Vinkovci has been continually inhabited since the Neolithic period.
The most common surname in Croatia is Horvat with over 22,000 of them, followed by Novak, Marić, and Kovačević.
11. The most popular names in Croatia are Luka and David for boys, and Mia and Sara for girls.
12. Two times Oscar winning film producer Branko Lustig was born in Osijek, Croatia best known for Schindler's List and Gladiator movies.
13. Star Wars: The last Jedi and Doctor Who movies were filmed in Croatia.
14. A Necktie or just Tie was invented in Croatia and was originally used by Croatian mercenaries serving in France during the Thirty Years' War (1618–1648).
15. The largest necktie in the world measuring 808 m was made by members of the Academia Cravatica organization and was displayed in Croatia. On 18 October 2003., it was tied around the arena in Pula.
16. Slavoljub Eduard Penkala was a Croatian engineer and inventor who became renowned for further development of the mechanical pencil in 1906.
17. Ivo Karlović, and 2001. Wimbledon winner Goran Ivanišević are top two ace servers in tennis history.
18. Croatia has over 1000 islands (1244 islands, islets and crags), of which 48 of are inhabited.
19. Marco Polo, the famous merchant, and explorer who who traveled through Asia along the Silk Road has ancestors from Dalmatia, Croatia.
20. The Island of Hvar has the most hours of sunshine in Europe during the year. The Island has a total of 2800 sunshine hours per year.
21. Croatian National Football team reached finals in the 2018 World Cup and were bronze in the 1998 World Cup.
22. Croatia won the biggest amount of gold medals of European countries. in the 2016 Summer Olympics in Rio.
23. The national animal of Croatia is Marten and the national flower is Iris.
24. Based on the 2009 survey, 78% of Croatians claim the knowledge of at least one foreign language, mostly English.
25. Glagolitic script is the oldest known Slavic alphabet that Croats used as their own. It was preserved by Croatians and used until the 20th century in the liturgy.
26. The first King of Croatia was Tomislav. He became the Duke of Croatia in 910, and was elevated to kingship by 925 when Croatia became a kingdom.
27. The beautiful city of Zadar is known worldwide for the world's first pipe organ played by the sea and tubes located underneath a set of large marble steps.
28. The rice chocolate was invented by Croatian manufacturer Zvečevo in the western Slavonian city of Požega.
29. A prototype self-propelled torpedo was created by Croatian named Giovanni Luppis.
30. The official currency in Croatia is Croatian Kuna(Marten in English) and is in use since 1994. It is named Kuna because marten pelts were used as units of value in medieval trading.
31. Croatian scientists J. R. Bošković and A. Mohorovičić two Croatian's on the map on the moon.
32. Croatia is the 127th largest country in the world.
33. The current population of Croatia is a little above 4.1 million and it is speculated that there are at least the same number or more Croats living all around the world.
34. While visiting Zadar back in May 1964., Alfred Hitchcock said that this city has the best sunset in the world.
35. Krapina Neanderthal site has the largest number of Neanderthal fossil bones found in Central Europe.
36. Croatian inventor Anthony Maglica invented Maglite which is a powerful and durable flashlight used by police officers in the USA.
37. Along with Spain, Croatia has the highest number of UNESCO Intangible Goods of any European country.
38. The Walls of Ston are a series of defensive stone walls and one of the longest preserved fortification systems in the world. They are also known as the "European wall of China" being 5.5 kilometers long.
39. San Marino country was founded by Croatian stonemason Saint Marinus.
40. Traditional Klapa singing music from Dalmatia, Croatia was inscribed in UNESCO Intangible Cultural Heritage of Humanity in 2012.
41. The Croatian National Anthem is called 'Our Beautiful Homeland' (Lijepa naša domovino).
42. The current Croatian President is Zoran Milanović(elected in January 2020.).
43. Croatia borders with six countries: Slovenia, Hungary, Serbia, Bosnia-Herzegovina, Montenegro and Italy(sea border).
44. Dinara is the highest mountain in Croatia with it's highest peak being Sinjal(1831 m).
45. The largest island in Adriatic Sea is Krk, located in Croatia.
46. One in four Croatians lives in the capital city Zagreb and most people live in the northern parts of the country.
47. The most popular sports in Croatia are: Football, Basketball, Handball, Water Polo, and Tennis.
48. Osijek is a host to Pannonian Challenge which stands as the biggest extreme sports event in South-Eastern Europe.
49. Some of the most popular festivals in Croatia include: Diocletian Days Festival in Split, International Folklore Festival and Christmas fare in Zagreb, and Dubrovnik Winter Festival.
50. The official language in Croatia is off course Croatian and some of the minority languages used in Croatia include Serbian, Czech, Italian, Hungarian, and Slovak.
51. Most famous Croatian food dishes include: Black risotto, Štrukli, Ćevapi, Fritule, Peka and many more.
"Only active people, their fightingness and recklessness drive life forward, but only passive people, their patience and goodness maintain it and make it possible and tolerable."

Ivo Andrić – Croatian Poet and winner of Nobel Prize in Literature
52. The largest Croatian white truffle was discovered by truffle hunter Giancarlo Zigante on November 2nd, 1999. in Pototoska, Istra.
53. Red Lake is a sinkhole near Imotski, Croatia known for its numerous caves and high cliffs and it is the third-largest sinkhole in the world.
54. The majority of Croatian people declare themselves as Catholics.
55. Croatian dialects vary from one country region to another which makes it hard to understand for foreigners when learning Croatian language.
56. Dubrovnik had one of the first medieval sewer systems while other major cities across Europe as the time still had no awareness for the disposal of this type of waste.
57. Nena Tolj was the oldest living and documented Croatian who lived until 2010. She was 110 years and 151 days old.
58. The popular Rijeka Carnival was established in 1982. and it is the biggest festival in Croatia.
59. The Vucedol Culture Museum in Vukovar is home to a collection of items dating back to 6000 B.C. It is the most visited museum in Slavonija and 7th in Croatia.
60. Baška tablet is the oldest known Croatian inscription, written in 1100 AD in the Croatian recession of the Church Slavonic language.
61. Croats call their country Hrvatska and their language Hrvatski.
62. Croatian drinking water is 5th in Europe and 42nd in the world and Croatia has the largest water reserves in the European Union with great quality water.
63. Did you know that Croatia has its own sport? Picigin is a traditional ball game from Split, played on the beach. Since 2005, the Picigin World Championship in Picigin is organized every year on Bačvice beach in Split.
64. The largest box of popcorn was achieved by Cineplexx in Osijek in April 2011. Measuring 52.59 cubic meters and it took almost 2 hours.
65. Some of the other Guinness World Records achieved by Croatians include: the Largest cup of cappuccino, longest distance moonwalk in an hour, and fastest time to push a car one mile.
66. Croatian Faust Vrančić from Šibenik, designed the first wind turbine.
67. A very popular Zinfandel grape variety is from Croatia. These grapes that produce a robust red wine are very popular in the USA and Australia and Chile.
68. Egyptian Sphinx, located in Diocletian's palace, Split has been brought there by the emperor himself from Egypt and is 4000 years old.
69. The world's best football player of 2018 is Luka Modrić, currently playing for Real Madrid.
70. Croatia is in the Top 5 alcohol consumers in the world per capita.
71. One of the most surprising and amazing facts about Croatia is that Egypt isn't the only place with mummies. Istrian town of Vodnjan is home to six mummies that rest inside the town's parish church of St. Blaise.
72. While they are far and few between, Croatia still has active landmines leftover from the Homeland War back in 1991. Still, it is highly unlikely to find yourself in landmine territory.
73. Croatia area size is around the same as West Virginia and Ireland is 56,594 square kilometers.
74. Croatia's telephone country code is +385.
75. Croatia's climate varies based on terrain elevation. In the mountains(Lika and parts of Dalmatia), winters can be very cold and snowy with somewhat mild summers, while in coastal and lowland areas have hot summers and usually mild winters.
76. There are more than 8 thousand documented plant species in Croatia.
77. Croats have populated Balkan area since 7th century which is now called Croatia.
78. Modern-day Croatia is a safe and friendly tourist destination. They are EU member country since July 1st, 2013.
79. Croatia's major industries are shipbuilding, construction, petrochemicals, food processing, and most importantly tourism.
80. Croatia is ranked 33rd on a list of the world's wealthiest countries. Not bad at all.
81. The ethnic structure of Croatia is Croats 87.98%, minorities 7.74%(mostly Bosnians and Serbs), and other nations 2.64%.
82. The Croatian National Emblems are the tricolour red, white, and blue flag and the coat of arms.
83. Kopacki Rit is a nature park near Osijek that has the richest bird reservation in Europe .
84. Did you know that on the island of Susak, the women wear the only national costume that sits above the knee in Europe? One of most obscure facts about Croatia. That's for sure!
85. Wine is produced in Croatia thanks to the Greeks who brought that tradition to Croatia 2500 years ago. There are over 40,000 winemakers and vineyards covering more than 20 hectares of land in Croatia. Original vineyards are still intact and located on Stari Grad plain on Hvar island.
86. Dubrovnik was the capital of the Republic of Ragusa from 1358 until 1808. Although small in size, the republic was a trading powerhouse and was a center of learning and culture during the Renaissance time.
87. Did you know that on the Veliki Brijuni Island(National Park) you can find more than 200 dinosaur footprints which lived there from around 145 to 65 million years ago.
88. Croatian Independence Day is on October 08th.
89. Biggest cities in Croatia are Zagreb, Split, Rijeka, Osijek and Zadar.
90. Biševo Island, located five kilometers southwest of the Island of Vis has a population of 15.
91. The Griffon vultures on Cres is the last habitats for griffon vultures in Croatia.
92. Did you know that Croatia has a leaning tower as well as Pisa? Istra's leaning tower in Završje(The bell tower of the Church of St Mary) leans 40 cm to one side.
93. The Olm(Croatian: Čovjeća ribica), called this way because of the human-like color of its skin is endemic specie in the waters that flow underground of the Dinaric Alps.
94. Marko Marulić("father of the Croatian Renaissance") was a Croatian poet who coined the term "psychology".
95. Bura Wind, the north-eastern wind in the Adriatic Sea which blows most commonly during the winter is so powerful that it was recorded blowing on the Maslenički most at 248.4 km/ph.
96. Mediterranean monk seal(the world's rarest pinniped specie), lives in Croatian parts of Adriatic sea.
97. The highest peak in the Adriatic Islands is located on Brač Island. Vidova Gora mountain and it's Sutvid peak stands at 780 m.
98. One-third of Croatia land is covered in forests.
99. Lord Byron, the famous English poet called Dubrovnik "the pearl of the Adriatic" and it still holds that name to this day.
100. Any Croatian citizen over the age of 18 may be a candidate in presidential, parliamentary, or local government elections and if they are employed they can start voting at age of 16.
Conclusion
How did you like Pack and Live's 100 Mind-Blowing Facts About Croatia? Did we miss or get wrong? Make sure to tell us in the comment section below.
Use Booking.com when deciding the cheapest rates for guesthouses and cheap hotels when planing your trips. Also, we highly recommend reading Vagabonding from Rolf Potts to learn how to discover and experience the world on your own terms.
Are you planning to work abroad and don't know where to start? Check out our beginner jobs article and also how to acquire the necessary skills as well.
In case you want to successfully start working remotely, we got you covered and our travel books article is also a great way to gather information. While you are there don't miss to check out inspiring travel quotes here and here.
---
If you want to start blogging and you wonder where to start, we recommend Hostinger since it is used by Pack and Live on this blog.
We recommend them for all new and experienced bloggers because:
They will register your blog name for you for no charge with free SSL, and ensure that no one else can take it
With over 29 million users in 178 countries, Hostinger has always strived to be on the top of the hosting business.
They have helpful 24/7/365 customer service via web chat.
You can start your website with an automatic 1-click WordPress installation.
In case you change your mind, they have a 30-day money-back guarantee with no questions asked.
They are by far the best and the cheapest hosting provider on the web.
Use any Hostinger link on this site to start blogging from $0.99 per month.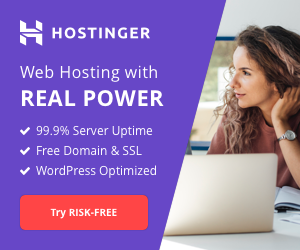 ---
Affiliate Disclosure: some of the links on this post include affiliate links, which means that if you choose to make a purchase, Pack and Live may receive a commission. Keep in mind that by purchasing via provided links comes at no additional cost to you. Pack and Live only recommends products and/or services that are insightful and helpful to readers. For more info please read Affiliate Disclaimer.
If you wish to support my work, you can buy me a coffee here:
Buy me a coffee
Recommended readings:
Most Beautiful Historical Sites in the World
5 reasons why you should live in Belgrade
5 reasons why you should live in Zagreb
The Waterfalls of Krka National Park
Travel Europe cheap and affordably