Having knowledge is a powerful thing, but having the right information is even better. How To Get An Airbnb Discount is a little known feature that only a few Airbnb users know about.
Did you know there are over 150 million Airbnb users worldwide and only a rare few know about this quick and simple trick that works 99.9% of the time?
That little know feature is called "Special Offer" which is an discount that Airbnb hosts can choose to send you.
The only thing you have to do is ask since hosts can only send you a "Special Offer" if you first send them a message with specific booking dates in mind.
Thus, when looking for accommodation on the website, make sure that you click "Contact this host"(located on each listing page, just under the property description) instead of "Request to Book".
That way, you could get "pre-approved" but not have to pay yet.
Sounds easy? It get's even better. So, let's dive into the article straight away.
Step-By-Step and get your discount straight away
Before we start, here is a free $36 Airbnb cupon for your first stay right away. It's the best sign-on gift available!
So, as mentioned at the start of this article, all you have to do is contact hosts and make your offer.

This is going to be the most crucial part since many of the Airbnb hosts tell that a person asking for a discount is a big "no-no".

In the real world, many of them will discount their price if it is in their favor too(which in many cases it is).
Thus, don't let the fear of rejection and thoughts of hosts rejecting your discount offer stop you.

Here are some of the reasons why you should ask for a discount:
Last-minute bookings
You're planning a longer-term stay with them
You have already contacted the potential host, introduced yourself and got to know each other better
Also, these are some of the reasons why hosts would consider discounting their accommodation in the first place:
You are flexible on the dates. Hosts could be willing to give certain discounts for slower business periods
They would prefer to make a guaranteed amount of money more often than not
They care about nice and polite guests which then transfers to positive reviews and makes them more trustworthy
Host are new on Airbnb platform and want to stack positive reviews as soon as possible
"Action may not always bring happiness, but there is no happiness without action."

Benjamin Disraeli, former British Prime Minister
1. Easy and Simple Trick
After you have found the desired accommodation start by clicking on the "Contact host" link to write a message.
Here are some of the recommended points that should make a great first impression and get you closer to the discount before you write anything yet.
Make sure that you refer host by their first name so that it doesn't seem like a random and a generic message you have sent to numerous other hosts(using some of the local language at the start is a plus and shows the host that you are a more experienced and well-mannered traveler)
Provide some details of yourself(the more the better) for example like who you are, where are you from and such. You can also add the reason for your visit and who you'll be traveling with so that the host can see you as a reliable renter and don't ask for a discount yet.
Tell the host why you have chosen this particular accommodation and how much can you spend. Try to be honest with these points. This way you value the host's listing and in this way, there is a great chance of a favorable reply. Furthermore, when it comes to price, please do set a realistic price since asking for a ridiculous price which you know won't work could just offend hosts.
The easiest way this simple trick works even better is when your arrival date is less than 30 days away. Making a time-restricted offer will not give hosts a chance to "think about it". Things like the exact number of staying days will show host that you are a serious renter.
All of these points make sure that the host doesn't have to worry about you which will make the deal even better. Also, don't forget to finish your message by thanking them. In this way, the positive points will just stack one on each other.
2. The Message Blueprint
Here is the complete message which you can use and adjust for various different situations(we will use Dubrovnik, Croatia as an example of your next stay):
---
"Dobar dan Mirjana,

My wife and I are coming to Dubrovnik during this June and we run an online business while traveling the world.
It's is going to be our first time in Croatia and we are initially planning on renting for a whole month which could be extended for another month.
We've heard many great things about this beautiful city and we are very much looking forward to it. After checking many different listings, your gorgeous apartment really caught our attention.
We were in a search for apartment that modern, comfortable, laptop friendly, near to the old town, to beaches and surrounded by beautiful nature.
It seems that your listing combines all these things in one exceptional place.
I have noticed that the price for 30 days is $700 USD which currently exceeds our budget. We would like to know if we can agree to $500 USD per month. If so, we'd book it right now.
We are laid-back professionals who would definitely keep your apartment clean and respect the rules of your place. Since our business is mainly run online, most of the time we would be exploring the city and the beautiful nature.
Thank you very much in advance and hopefully we will be staying at your stunning apartment!
Best regards,
John"
---
3. Questions and Answers
So, you may think about what happens next?

In 99.9% of cases, you should start receiving positive responses from various hosts and here are some examples:
They will immediately accept your offer followed by a discounted "Special Offer" from Airbnb to complete your booking and the host is offering you a stay at a discounted rate. Congratulations! All it took was a personal and sincere message and you got what you wanted. Make sure that you express your gratitude to the host by thanking them.
They'll offer you a discounted "Special Offer" but you are expected to meet them somewhere in the middle of your suggested discount. This is also a success and you could inform them that this offer still exceeds your budget, but you are willing to accept the discounted offer.
They'll offer you a "locked" discount. What does this mean? It means that they can still discount their accommodation but not for the less they are offering. This usually means that you should either accept their offer or give up on discount negotiation. Keep in mind that in this situation, the host already knows how much of a discount can he give you so there is no need to waste time.
They'll decline your offer and won't reply to your message. If you have followed "The Message Blueprint" Guide above, this should almost never happen to you. In that case, you should move on since there are always plenty of other great offers to be found.
4. Before you book it
Before you book your next destination it is good to know that in some cases some bigger operations(like family-owned apartments like in the above-mentioned Dubrovnik example) publish their listings in multiple places.
Sometimes, the same place on Airbnb costs you more than it would on booking.com and or other third-party website listings than on actual property website(if available). That's the actual practice of every third-party booking.
You may wonder why? It's because the third-party site takes a part of the revenue. So, whenever possible, it is a good idea to book the place directly via the property website.
Still, keep in mind that your money is much safer if you book trough services like Airbnb or Booking.com than it would be via booking directly.
Also, it is always good to know about cancellation policy if case your plans change.
PRO TIP: Many listings of the Airbnb offer something called "Long stay discount" which means if you book a place for a certain number of days set by the host it may make it cheaper for you to book a few extra days.
After everything has been done, your final step is to Book it!
Conclusion
Now that you've have found about this "How To Get An Airbnb Discount" Guide, please share thoughts, opinions, and questions in the comment section down below.
Also, it would be lovely to hear about some of your tactics for discounts and success stories as well.
In case you are new to Airbnb, don't forget sign-up up via Pack and Live's discount code and get free $36 in Travel credit!
---
If you want to start blogging and you wonder where to start, we recommend Hostinger since it is used by Pack and Live on this blog.
We recommend them for all new and experienced bloggers because:
They will register your blog name for you for no charge with free SSL, and ensure that no one else can take it
With over 29 million users in 178 countries, Hostinger has always strived to be on the top of the hosting business.
They have helpful 24/7/365 customer service via web chat.
You can start your website with an automatic 1-click WordPress installation.
In case you change your mind, they have a 30-day money-back guarantee with no questions asked.
They are by far the best and the cheapest hosting provider on the web.
Use any Hostinger link on this site to start blogging from $0.99 per month.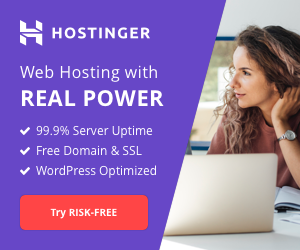 Affiliate Disclosure: some of the links on this post include affiliate links, which means that if you choose to make a purchase, Pack and Live may receive a commission. Keep in mind that by purchasing via provided links comes at no additional cost to you. Pack and Live only recommends products and/or services that are insightful and helpful to readers. For more info please read Affiliate Disclaimer.
---
If you wish to support my work, you can buy me a coffee here:
Buy me a coffee
Recommended readings:
5 reasons why you should live in Belgrade as a Digital Nomad
5 reasons why you should live in Zagreb as a Digital Nomad
Must-Read Digital Nomad Books: Essential Top 20 Guide
Best Travel Apps: 13 Apps to Meet People While Traveling
Your Key To Success: Living A Nomadic Lifestyle 2020 Guide
How to become a Digital Nomad in 2020 with no skills
Best Digital Nomad Jobs for Beginners 2020