There is something special in the mountains. Humbling and almost spiritual. There best mountain quotes are meant to inspire and motivate adventure in you.
We, as humans have always been intrigued by mountains: the pure fascination of their size from afar and their sheer beauty form their summit has always made us reach on the top of any challenge.
Well, you see, life is like climbing a mountain. There is no "easy" in adult life. Life struggles and accomplishments always come with a price to pay. The same thing can be applied to the mountains.
Is it their unpredictable weather, intimidating and grandiose height, there is a high chance that mountain will make you realize a few things. The enormity of the world and that feeling of nature being all-powerful force comes to mind.
No matter if you are just trying to escape the rat race and get back to nature and wilderness, that pure joy of appreciation and accomplishment when reaching the top will be the the most humbling part of your journey.
Thus, in no particular order, here are the best mountain quotes packed in one place.
Enjoy!
Mountain Climbing Quotes plus Tips&Tricks
The mountains were his masters. They rimmed in life. They were the cup of reality, beyond growth, beyond struggle and death. They were his absolute unity in the midst of eternal change. ― Thomas Wolfe
I learn something every time I go into the mountains. – Michael Kennedy
I think, every time I'm on the mountain, I'm just so thankful to be there. – Chloe Kim
Never measure the height of a mountain until you reach the top. Then you will see how low it was. – Dag Hammerskjold
Everybody wants to reach the peak, but there is no growth on the top of a mountain. It is in the valley that we slog through, the lush grass and rich soil, learning and becoming what enables us to summit life's next peak. – Andy Andrews
The experienced mountain climber is not intimidated by a mountain, he is inspired by it. – William Arthur Ward
I'd rather be in the mountains thinking of God than in church thinking of the mountains. – John Muir
You're off to Great Places! Today is your day! Your mountain is waiting, so… get on your way! – Dr. Seuss
Only those who risk going too far can possibly find out how far they can go. – T. S. Eliot
Leave the road, take the trails. – Pythagoras
Returning home is the most difficult part of long-distance hiking; You have grown outside the puzzle and your piece no longer fits. – Cindy Ross
Because in the end, you won't remember the time you spent working in an office or mowing the lawn. Climb that goddamn mountain. – Jack Kerouac
The man who moves a mountain begins by carrying away small stones. – Confucius
I took a walk in the woods and came out taller than trees. – Henry David Thoreau
Earth and sky, woods and fields, lakes and rivers, the mountain and the sea, are excellent school masters and teach of us more than we can ever learn from books. – John Lubbock
If people sat outside and looked at the stars each night, I'll bet they'd live a lot differently. – Bill Watterson
Nature has been for me, for as long as I remember, a source of solace, inspiration, adventure, and delight; a home, a teacher, a companion. – Lorraine Anderson
I took the one less travelled by, and that has made all the difference. – Robert Frost
We should come home from adventures, and perils, and discoveries every day with new experience and character. – Henry David Thoreau
Keep close to Nature's heart… and break clear away, once in a while, and climb a mountain or spend a week in the woods. Wash your spirit clean. – John Muir
Success comes to those who have an entire mountain of gold that they continually mine, not those who find one nugget and try to live on it for fifty years. – John C. Maxwell
Thousands of tired, nerve-shaken, over-civilized people are beginning to find out going to the mountains is going home; that wilderness is a necessity. – John Muir
Accidents on big mountains happen when people's ambitions cloud their good judgment. Good climbing is about climbing with heart and with instinct, not ambition and pride. – Bear Grylls
Climbing is my art; I get so much joy and gratification from it. – Jimmy Chin
Human life is far more important than just getting to the top of a mountain.– Edmund Hillary
Kilimanjaro – Easiest Mount to Climb for Beginners #1
Location: Tanzania
Highest peak: 19,341 ft
Accommodation: Where to stay near Kilimanjaro
Mount Kilimanjaro is a free-standing volcanic mountain in Tanzania and it is the highest mountain in Africa with its highest peak being 5,895 meters (19,341 ft) and also the fourth most topographically prominent peak on Earth.
There are many reasons why Kilimanjaro should be on your adventurer bucket list. The landscape of Kilimanjaro is extremely beautiful. This mountain can be divided into 5 climatic zones, each with its own different fauna and flora.
Over 30,000 people climb Kilimanjaro each year and it's ideal for beginner climbers. Tanzania Joy Tours offers tours and hikes to Kilimanjaro, so feel free to check them out.
How to get there: The closest International Airport is Kilimanjaro and in case you are coming from Europe, KLM (Delta Air Lines) has a daily non-stop flight from Amsterdam to JRO.
Best book to read before climbing Kilimanjaro
–> Purchase Kilimanjaro – The Trekking Guide to Africa's Highest Mountain Book here <–
---
26. To aim for the highest point is not the only way to climb a mountain. – The Living Mountain
27. Mountains, according to the angle of view, the season, the time of day, the beholder's frame of mind, or any one thing, can effectively change their appearance. Thus, it is essential to recognize that we can never know more than one side, one small aspect of a mountain. – Haruki Murakami
28. The way up to the top of the mountain is always longer than you think. Don't fool yourself, the moment will arrive when what seemed so near is still very far. – Paulo Coelho
29. Climb the mountain not to plant your flag, but to embrace the challenge, enjoy the air and behold the view. Climb it so you can see the world, not so the world can see you. – David McCullough Jr.
30. Having been bred amongst mountains I am always unhappy when in a flat country. Whenever the skirts of the horizon come on a level with myself I feel myself quite uneasy and generally have a headache. – James Hogg
31. There is no such sense of solitude as that which we experience upon the silent and vast elevations of great mountains. Lifted high above the level of human sounds and habitations, among the wild expanses and colossal features of Nature, we are thrilled in our loneliness with a strange fear and elation – an ascent above the reach of life's expectations or companionship, and the tremblings of a wild and undefined misgivings. – J. Sheridan Le Fanu
32. The most dangerous thing you can do in life is play it safe. – Casey Neistat
33. It's not the mountain we conquer, but ourselves. – Edmund Hillary
34. He who climbs upon the highest mountains laughs at all tragedies, real or imaginary. – Friedrich Neitszche
35. I've realized that at the top of the mountain, there's another mountain." – Andrew Garfield
36. If you are faced with a mountain, you have several options. You can climb it and cross to the other side. You can go around it. You can dig under it. You can fly over it. You can blow it up. You can ignore it and pretend it's not there. You can turn around and go back the way you came. Or you can stay on the mountain and make it your home. – Vera Nazarian
37. You cannot stay on the summit forever; you have to come down again. So why bother in the first place? Just this: What is above knows what is below, but what is below does not know what is above. One climbs, one sees. One descends, one sees no longer, but one has seen. – Rene Daumal
38. Somewhere between the bottom of the climb and the summit is the answer to the mystery why we climb. –Greg Child
39. Nature is one of the most underutilized treasures in life. It has the power to unburden hearts and reconnect to that inner place of peace. –Janice Anderson
40. Mountains are only a problem when they are bigger than you. You should develop yourself so much that you become bigger than the mountains you face. – Idowu Koyenikan
41. Without mountains, we might find ourselves relieved that we can avoid the pain of the ascent, but we will forever miss the thrill of the summit. And in such a terribly scandalous trade-off, it is the absence of pain that becomes the thief of life. – Craig D. Lounsbrough
42. Only mountains can feel the frozen warmth of the sun through snow's gentle caress on their peaks. – Munia Khan
43. Only when you drink from the river of silence shall you indeed sing. And when you have reached the mountain top, then you shall begin to climb. And when the earth shall claim your limbs, then shall you truly dance. – Khalil Gibran
44. Although I deeply love oceans, deserts and other wild landscapes, it is only mountains that beckon me with that sort of painful magnetic pull to walk deeper and deeper into their beauty. They keep me continuously wanting to know more, feel more, see more. – Victoria Erickson
45. I am convinced that the jealous, the angry, the bitter and the egotistical are the first to race to the top of mountains. A confident person enjoys the journey, the people they meet along the way and sees life not as a competition. – Shannon L. Alder
46. Simple can be harder than complex: You have to work hard to get your thinking clean to make it simple. But it's worth it in the end because once you get there, you can move mountains. – Steve Jobs
47. You keep putting one foot in front of the other, and then one day you look back and you've climbed a mountain. – Tom Hiddleston
48. The choices we make lead up to actual experiences. It is one thing to decide to climb a mountain. It is quite another to be on top of it. – Herbert A. Simon
49. The special forces gave me the self-confidence to do some extraordinary things in my life. Climbing Everest then cemented my belief in myself. – Bear Grylls
50. And if these mountains had eyes, they would wake to find two strangers in their fences, standing in admiration as a breathing red pours its tinge upon earth's shore. These mountains, which have seen untold sunrises, long to thunder praise but stand reverent, silent so that man's weak praise should be given God's attention. – Donald Miller
Mt. Fuji – Easiest Mount to Climb for Beginners #2
Location: Japan
Highest peak: 12,389.2 ft
Accommodation: Where to stay near Mount Fuji
Mount Fuji is located on the island of Honshū, Japan, both striking and grandiose is standing 3,776.24 meters (12,389.2 ft) at its peak.
One of the most climbed mountains in the world, shaped in an exceptionally symmetrical cone, Mt. Fuji is a cultural icon of Japan and one of its three holy mountains, along with Mount Tate and Mount Haku.
The hike, all on well-established trail takes around eight hours round-trip for fit individuals and the official hiking season is only two months, July 1st to October 15th.
How to get there: Fuji Mountain Guides offers hikes until October 15th each year so check them out if you are interested in professional guide and tour.
The best and by far the easiest option to reach Mt. Fuji is by bus. Take the Keio express bus from Shinjuku in Tokyo which takes you directly to the start of the climb at Kawaguchiko 5th Station.
You can reserve a seat for free at Keio express bus(The Keio building) when you take the west exit at Shinjuku station, and follow the circle of bus stops to the left.
Best book to read before climbing Mt. Fuji
–> Purchase Climbing Mt. Fuji book here <–
---
51. The secret of the mountain is that the mountains simply exist, as I do myself: the mountains exist simply, which I do not. The mountains have no "meaning," they are meaning; the mountains are. The sun is round. I ring with life, and the mountains ring, and when I can hear it, there is a ringing that we share. I understand all this, not in my mind but in my heart, knowing how meaningless it is to try to capture what cannot be expressed, knowing that mere words will remain when I read it all again, another day. – Peter Matthiessen
52. I slow down when hiking. The rhythm of nature is more leisurely. The sun comes up, it moves across the sky, and you begin to synchronize to that rhythm. – John Mackey
53. Nature is my springboard. From her, I get my initial impetus. I have tried to relate the visible drama of mountains, trees, and bleached fields with the fantasy of wind blowing and changing colors and forms. – Milton Avery
54. I am losing precious days. I am degenerating into a machine for making money. I am learning nothing in this trivial world of men. I must break away and get out into the mountains to learn the news. – John Muir
55. Whenever the pressure of our complex city life thins my blood and numbs my brain, I seek relief in the trail; and when I hear the coyote wailing to the yellow dawn, my cares fall from me – I am happy. – Hamlin Garland
56. I understood at a very early age that in nature, I felt everything I should feel in church but never did. Walking in the woods, I felt in touch with the universe and with the spirit of the universe. – Alice Walker
57. I'm always astonished by a forest. It makes me realize that the fantasy of nature is much larger than my own fantasy. I still have things to learn. – Gunter Grass
58. There's no glory in climbing a mountain if all you want to do is to get to the top. It's experiencing the climb itself – in all its moments of revelation, heartbreak, and fatigue – that has to be the goal. – Karyn Kusama
59. Climb if you will, but remember that courage and strength are nought without prudence, and that a momentary negligence may destroy the happiness of a lifetime. Do nothing in haste; look well to each step; and from the beginning think what may be the end. – Edward Whymper
60. Any road followed precisely to its end leads precisely nowhere. Climb the mountain just a little bit to test it's a mountain. From the top of the mountain, you cannot see the mountain. – Frank Herbert
61. Highest of heights, I climb this mountain and feel one with the rock and grit and solitude echoing back at me. –Bradley Chicho
62. If we choose to walk into a forest where a tiger lives, we are taking a chance. If we swim in a river where crocodiles live, we are taking a chance. If we visit the desert or climb a mountain or enter a swamp where snakes have managed to survive, we are taking a chance. – Peter Benchley
63. As a professional climber, that's the question you always get: Why, why, why? It's an ineffable thing; you can't describe it. – Jimmy Chin
64. The greatest gift of life on the mountain is time. Time to think or not think, read or not read, scribble or not scribble — to sleep and cook and walk in the woods, to sit and stare at the shapes of the hills. I produce nothing but words; I consumer nothing but food, a little propane, a little firewood. By being utterly useless in the calculations of the culture at large I become useful, at last, to myself. – Philip Connors
65. On climbs, there is a general way we manage fear. We look at things objectively, separating out perceived risk from real risk. You can really bring down the level of fear by knowing the real risks and setting aside the others. You also know that panicking just makes things worse. – Jimmy Chin
66. Although I deeply love oceans, deserts, and other wild landscapes, it is only mountains that beckon me with that sort of painful magnetic pull to walk deeper and deeper into their beauty. – Victoria Erikson
67. There is no such sense of solitude as that which we experience upon the silent and vast elevations of great mountains. Lifted high above the level of human sounds and habitations, among the wild expanses and colossal features of Nature, we are thrilled in our loneliness with a strange fear and elation – an ascent above the reach of life's expectations or companionship, and the tremblings of a wild and undefined misgivings. – J. Sheridan Le Fanu
68. Hike more. Worry Less.– Unknown Author
69. The cliche is that life is a mountain. You go up, reach the top, and then go down. – Jeanne Moreau
70. May your dreams be larger than mountains, and may you have the courage to scale their summits. – Harley King
71. Mountains are the beginning and the end of all-natural scenery. –John Ruskin
72. I have a dream that one day every valley shall be exalted, every hill and mountain shall be made low, the rough places will be made straight, and the glory of the Lord shall be revealed, and all flesh shall see it together. – Martin Luther King, Jr.
73. The atomic bomb made the prospect of future war unendurable. It has led us up those last few steps to the mountain pass, and beyond there is a different country. – J. Robert Oppenheimer
74. Every great achievement is but a small peak in the mountain range of contributions. – Dale T. Mortensen
75. I believe that the ascent of mountains forms an essential chapter in the complete duty of man and that it is wrong to leave any district without setting foot on its highest peak. – Sir Leslie Stephen
Mount Hood– Easiest Mount to Climb for Beginners #3
Location: United States
Highest peak: 12,389.2 ft
Accommodation: Where to stay near Mount Hood
Hopefully, these best mountain quotes have inspired you to take action. The only year-round lift-served skiing in North America, Mount Hood rests in the Pacific Northwest region of the United States.
With its 11,249 feet (3,429 m) highest peak, Mt. Hood is a excellent training ground for the big mountains of the world.
Besides climbing the mountain, these are some other highly recommended things to do on Mount Hood:
Skiing and Snowboarding
Skibowl
Timberline
How to get there: The fastest route into the Mount Hood area is U.S. 26. via the city of Portland. You will have to go through the town of Sandy and the Mount Hood National Forest. After that, turn left onto Timberline Road at Government Camp to get to Timberline Lodge.
Best book to read before climbing Mt. Hood
–> Purchase Mt Hood Climber's Guide book here <–
---
76. Each stone, each bend cries welcome to him. He identifies with the mountains and the streams; he sees something of his own soul in the plants and the animals and the birds of the field. – Paulo Coelho
77. Purposes, plans, and achievements of men may all disappear like a yon cloud upon the mountain's summit, but, like the mountain itself, the things which are of God shall stand fast forever and ever. – Charles Spurgeon
78. So you see, I am not shut out from the region of the beautiful, though my hand cannot perceive the brilliant colors in the sunset or on the mountain, or reach into the blue depths of the sky. – Unknown Author
79. Life is full of nuances and bumps, and slides and hills. There is always a challenge to meet, a mountain to climb, a river to cross, but there is also the beauty of the moment, the peace of a babbling brook, the quiet solitude of sitting alone with nature, and the comfort found in friendship. – Catherine Pulsifer
80. Man can climb to the highest summits, but he cannot dwell there long. – George Bernard Shaw
81. Mountains terrify me – they just sit about; they are so proud. – Sylvia Plath
82. In the presence of eternity, the mountains are as transient as the clouds. – Robert Green Ingersoll
83. Nobody climbs mountains for scientific reasons. Science is used to raise money for the expeditions, but you really climb for the hell of it. – Edmund Hillary
84. Our peace shall stand as firm as rocky mountains. –William Shakespeare
85. Over every mountain, there is a path, although it may not be seen from the valley. – Theodore Roethke
86. When the sun is shining I can do anything; no mountain is too high, no trouble too difficult to overcome. – Wilma Rudolph
87. How wild it was, to let it be. – Cheryl Strayed
88. Every mountain top is within reach if you just keep climbing. – Barry Finlay
90. The top of one mountain is always the bottom of another. – Marianne Williamson
91. There are far better things ahead than the ones we leave behind. – C.S. Lewis
92. Mountains are not fair or unfair, they are just dangerous. – Reinhold Messner
93. I've done a lot of thinking about fear. For me the crucial question is not how to climb without fear that's impossible- but how to deal with it when it creeps into your nerve endings. – Alex Honnold
94. I now walk into the wild. – Jon Krakauer
95. I like the mountains because they make me feel small,' Jeff says. 'They help me sort out what's important in life. – Mark Obmascik
96. The wonderful things in life are the things you do, not the things you have. – Reinhold Messner
97. Everyone wants to live on top of the mountain, but all the happiness and growth occurs while you're climbing it. – Andy Rooney
98. The best view comes after the hardest climb. – Unknown
99. If adventure has a final and all-embracing motive, it is surely this: we go out because it is our nature to go out, to climb mountains, and to paddle rivers, to fly to the planets and plunge into the depths of the oceans… When man ceases to do these things, he is no longer man. – Wilfrid Noyce
100. Every man should pull a boat over a mountain once in his life. – Werner Herzog
Breithorn – Easiest Mount to Climb for Beginners #4
Location: Switzerland
Highest peak: 13,661 ft
Accommodation: Where to stay near Breithorn
The Breithorn or Broad horn in English is a breathtaking mountain range located on the border between Switzerland and Italy. Its 13,661 ft or 4,164 m summit is probably the most climbed in the Alps due to the Klein Matterhorn cable car, which takes climbers to 12,740 feet, less than 900 feet below the summit.
Thus, It's a short climb and a good exercise for beginning mountaineers.
How to get there: First of all, you should get an accommodation in the car-free village named Zermatt which is best known as a platform for skiing and mountaineering.
Using the three different lifts "Furri", "Trockener Steg" and "kleines Matterhorn" you reach the top of the little Matterhorn.
Go down to the "Theodul-Gletscher" and follow the trail to left on the Breithorn. The top can be reached within 2 hours walking and without climbing.
Best book to read before climbing Breithorn
–> Purchase the Mountaineering: The Freedom of the Hills book here <–
---
101. You are not in the mountains. The mountains are in you. – John Muir
102. I go to seek a great perhaps. – John Green
103. All good things are wild and free. – Unknown
104. Don't be afraid to fail. Be afraid not to try. – Michael Jordan
105. An early-morning walk is a blessing for the whole day. – Henry David Thoreau
106. The violets in the mountains have broken the rocks. – Tennessee Williams
107. What would be ugly in a garden constitutes beauty in a mountain. – Victor Hugo
108. Reading about nature is fine, but if a person walks in the woods and listens carefully, he can learn more than what is in books, for they speak with the voice of God. – George Washington Carver
109. A forest bird never wants a cage. – Henrik Ibsen
110. A trail through the mountains, if used, becomes a path in a short time, but, if unused, becomes blocked by grass in an equally short time. – Mencius
111. The summit is what drives us, but the climb itself is what matters. – Conrad Anker
112. There are two kinds of climbers: those who climb because their heart sings when they're in the mountains, and all the rest. – Alex Lowe
113. The only Zen you can find on the tops of mountains is the Zen you bring up there. – Robert M. Pirsig
114. If you want to train for big mountain endeavors, spend time in big mountains. – Jimmy Chin
115. I slow down when hiking. The rhythm of nature is more leisurely. The sun comes up, it moves across the sky, and you begin to synchronize to that rhythm. – John Mackey
116. Mountains are earth's undecaying monuments. – Nathaniel Hawthorne
117. And then, I have nature and art and poetry, and if that is not enough, what is enough? – Vincent van Gogh
118. It is said that the forest has a certain limit if you look straight ahead, but the sides are boundless. – Riccardo Bozzi
119. Life sucks a lot less when you add mountain air, a campfire and some peace and quiet. – Brooke Hampton
120. Nature never became a toy to a wise spirit. The flowers, the animals, the mountains, reflected the wisdom of his best hour, as much as they had delighted the simplicity of this childhood. – Ralph Waldo Emerson
121. Explore the forests, climb the mountains, bag the peaks, run the rivers, breathe deep of that yet sweet and lucid air, sit quietly for a while and contemplate the precious stillness, the lovely, mysterious, and awesome space. – Edward Abbey
122. The farthest mountain is the one you think you can never reach and it may even be just by the side of you! – Mehmet Murat ildan
123. Go outside. Don't tell anyone and don't bring your phone. Start walking and keep walking until you no longer know the road like the palm of your hand, because we walk the same roads day in and day out, to the bus and back home and we cease to see. – Charlotte Eriksson
124. At one time in the world there were woods that no one owned. – Cormac McCarthy
125. Live, travel, adventure, bless, and don't be sorry. – Jack Kerouac
Conclusion
So, there you go. Our massive list of best mountain quotes is complete. Please do share with the community in the comment section below which one is your best and which ones inspire you the most.
Don't forget that it's always about the journey and not the finish. Hopefully, this article will help you overcome your own mountains, obstacles, and challenges.
The only way to the top of the mountain or in any life situation is to keep going no matter what.
---
If you want to start blogging and you wonder where to start, we recommend Hostinger since it is used by Pack and Live on this blog.
We recommend them for all new and experienced bloggers because:
They will register your blog name for you for no charge with free SSL, and ensure that no one else can take it
With over 29 million users in 178 countries, Hostinger has always strived to be on the top of the hosting business.
They have helpful 24/7/365 customer service via web chat.
You can start your website with an automatic 1-click WordPress installation.
In case you change your mind, they have a 30-day money-back guarantee with no questions asked.
They are by far the best and the cheapest hosting provider on the web.
Use any Hostinger link on this site to start blogging from $0.99 per month.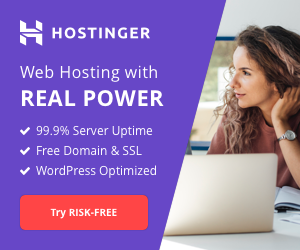 ---
Want to get more inspiration? Check some of our recommend articles as well down below:
If you wish to support my work, you can buy me a coffee here:
Buy me a coffee
Affiliate Disclosure: some of the links on this post include affiliate links, which means that if you choose to make a purchase, Pack and Live may receive a commission. Keep in mind that by purchasing via provided links comes at no additional cost to you. Pack and Live only recommends products and/or services that are insightful and helpful to readers. For more info please read Affiliate Disclaimer.