Our world is one big beautiful place filled with amazing historical sites that are best understood by seeing them eye to eye.
Truth be told, you don't have to be Lara Croft from the popular Tomb Raider series or Indiana Jones to explore the thousands of years of human heritage.
There were so many different monuments and landmarks that are breathtaking and show how much we have accomplished throughout our human journey.
Narrowing them down was pretty hard. Initially, only 15 were included, but it would be much harder to not include all astounding sites and cities of ancient times, made by old civilizations.
When you are "travel historic" minded, is it fascinating to see how many astounding sites were forgotten or just plain hidden from the world and bound to be explored.
So, what makes each place the best? Are you interested in historical attractions, UNESCO World Heritage Sites or you have your own criteria in deciding what historical places are worth visiting or not?
Rest assured that you are covered. Pack and Live's list of 19 best historical places is something that each traveler should visit in their lifetime.
These places will help you shape and understand human history and give you something to share("brag") to your friends and family as we explore them together.
Hopefully, your bucket list will grow larger and as great American writer and fellow traveler Rolf Potts says:
---
"The secret of adventure, then, is not to carefully seek it out but to travel in such a way that it finds you. To do this, you first need to overcome the protective habits of home and open yourself up to unpredictability. As you begin to practice this openness, you'll quickly discover adventure in the simple reality of a world that defies your expectations. More often than not, you'll discover that "adventure" is a decision after the fact—a way of deciphering an event or an experience that you can't quite explain."
---
North, Central and South America
---
Machu Picchu
When it was built: 15th Century
Location: Eastern Cordillera of southern Peru
Accommodation: Where to stay near Machu Pichu
Travel Agency: Intrepid
Located in southern Peru, this Inca Citadel has been made famous by talented photographers and it is often mistakenly referred to as the "Lost City of the Incas", and it is the most familiar icon of Inca civilization.
Abandoned around the 16th century, rising at almost 8000 ft, cascading down steep walls on each side of the mountain, the citadel was never actually lost. Only rediscovered by Hiram Bingham III in 1911 since it was abandoned when the Spanish invaded the region.
Machu Picchu's fame goes far beyond the borders of Peru and it was declared a Peruvian Historical Sanctuary in 1981 and a UNESCO World Heritage Site in 1983. In 2007, Machu Picchu was voted one of the New Seven Wonders of the World in a worldwide Internet poll.
This citadel is often highlighted as the purpose of visiting Peru and South America. Unfortunately, it is such a popular destination that since 2011., limitations have recently been placed on how many people can visit at a time in order to preserve the incredible ruins.
Hopefully, this will help this site last centuries to come.
How to get there: Since the site is open all year round, travelers can opt for a rewarding and guided hike and camping trip along the famous Inca Trail to reach the site or by bus or train near the town of Aguas Calientes at the base of the hill.
Mayan Ruins of Tikal
When it was built: Between 200 to 900 CE.
Location: the archaeological region of the Petén Basin, southern Guatemala
Accommodation: Where to stay near Tikal
Travel Agency: TikalGo
Tikal National Park and it's famous ruins are one of the hightlights on Guatemala. This ruin of an ancient Mayan city is one of most significant Mayan cities during the Classic Period.
Being one of the largest and best-preserved ruins and also know as Yax Mutal and being the capital of a conquest state that became one of the most powerful kingdoms of the ancient Maya, it is surrounded by jungle, wetlands, tropical forests, and Savannah.
Most famous by standing in for part of a Rebel base in Star Wars: A New Hope movie and James Bond film Moonraker, this site comprises more than 3,000 structures which are a joy to behold.
Tikal has been rediscovered in the 1850s and has been opened to the public in the 1950s. Keep in mind that some of the site has been restored, but since the work is still in progress, some areas not yet mapped or excavated at all.
Tikal National Park and in 1979 it was declared a UNESCO World Heritage Site.
How to get there: The park's main gate opens at 06:00 and officially closes at 18:00. You can take buses or minibusses which come in from all surrounding areas on a well-maintained road.
You can choose many different Tour companies to have minibuses that will pick you up from your hotel in Flores town and cost GTQ100 return.
Travel time is 75min and the local buses do not run on Sundays and Flores is the nearest gateway city and airport.
Easter Island
When it was built: Between 1400 – 1650 A.D.
Location: Chile, an island in the southeastern Pacific Ocean
Accommodation: Where to stay near Eastern Island
Travel Agency: Easter Island Travel
One of the world wonders, Easter Island and it's aprox. 1,000 extant monumental statues, called moai, were created by Rapa Nui people.
As previous two historical attractions, Easter Island has been named as UNESCO World heritage site since 1995.
The statues are unique and thought to symbolize ancestors ranging from 6.5 feet to 65.6 feet which are scattered throughout the island. It is believed that Easter Island's earliest inhabitants arrived on Easter Island sometime near 1200 AD.
The stones are made out of volcanic ash that attract visitors to this island from all around the world. Some are partially toppled, others stand erect; some stand on stone platforms, while many still remain at the quarry where they were originally created.
How to get there: due to this remoteness, you can get to Easter Island by commercial air service from Santiago to its Hanga Roa airport.
Since it is a part of Chile, it is a domestic flight from Santiago and passports do not need to be presented on arrival when arriving from the Chilean mainland.
Chichén Itzá
When it was built: 600 AD
Location: Mexico, Yucatan
Accommodation: Where to stay near Chichén Itzá
Travel Agency: Long Chichen Tour
Chichen Itza was a large pre-Columbian city built by the Maya people and the archaeological site is located Tinúm Municipality, Mexico.
The name itself, means "at the mouth of the well of Itza" and is one of the most visited archaeological sites in Mexico with over 2.6 million tourists in 2017.
As one of the largest Mayan cities, it is one of most well-restored Mayan sites in Mexico. There is so much to enjoy and see from ancient carvings in the structures to wonderful light shows in the evenings.
The star of Chichén Itzá is the 30-meter step pyramid, named El Castillo which shouldn't be missed.
How to get there: Chichen Itza is on the main highway between the capital city of Mérida and Cancun and you can get there from both locations.
ADO Bus service from Cancun costs $202 MXN one way trip and takes 3 hours. and from Merida ADO buses leave from the CAME bus station (located at Calle 69 at the corner with Calle 70) daily at 06.30, 08.30 and 09.15. Travel time is between 1:30 and 1:45.
The site is open daily from 8AM-5PM.
Yellowstone national park
Age: Established as National Park on March 1st, 1872.
Location: the Western United States, with parts in Wyoming, Montana, and Idaho.
Accommodation: Where to stay near Yellowstone National Park
Travel Agency: Austin Adventures
Yellowstone was the first national park in the USA and is also regarded to be the first national park in the world.
In 1978, Yellowstone was named a UNESCO World Heritage Site.
The part is well known for it's lush wildlife, hot springs, alpine rivers, geysers and many geothermal features.
There are more than 55 species of mammals, including grizzly bears, black bears, moose, bison, mule deer, mountain goat, timber wolf, bighorn sheep, cougar, pronghorn antelope and white-tailed deer. But that's not all!
It also is a place of Dramatic landscape, Alpine Forest, Gushing Geyser, Fuming Hot Spring, Volcanic Caldera, Bubbling Basin Scenic Lake, and more which makes it a traveler's dream.
How to get there: Yellowstone is located far from any major airports and the closest one is West Yellowstone (Montana) which is on U.S. Highway 191.
Keep in mind that the airport has commercial air service seasonally (Jun- end of Sep) only, on Delta Connection/SkyWest, connecting through Salt Lake City.
You can check five difference was to enter the park by the car here. The entrance fee is USD 25 per vehicle.
Europe
---
Stonehenge
When it was built: Between 3000 BC to 2000 BC
Location: England, two miles (3 km) west of Amesbury
Accommodation: Where to stay near Stonehenge
Travel Agency: Premium Tours
Stonehenge is located near Wiltshire and this prehistoric monument is over 3,000 years old.
One of the most mysterious historical sites, it consists of a ring of standing stones, around 4m high, 2.1m wide and weighing around 25 tons.
There is no record of its origin or purpose since the ancient civilization which has built it didn't leave any written record about it.
But, most likely could have been a burial ground from its earliest beginnings. Also, there are believers that the structures were used to study the movements of the sun and the moon as well.
What it is known is that Stonehenge was built in several different stages throughout history and we know that its stones come all the way from Wales.
How to get there: you can get to Stonehenge by many various transportations. By car is about 70 miles southwest of LHR airport. Train stations are Andover and Salisbury which can be reached from London Waterloo.
The prices are 19.50 GBR for an adult and 11.70 GBR for a child.
Open Hours are the followig:
9:30 am to 7 pm from March 30 – May 31
9 am-8 pm from June 1 – August 31
9:30 am-7 pm from September 1 – October 15
9:30 am-5 pm from October 16 – March 29.
The Colosseum
When it was built: AD 80
Location: Rome, Italy
Accommodation: Where to stay near the Colosseum
Travel Agency: Colosseum Tour
The Flavian Amphitheatre or most commonly known as the Colosseum is an oval amphitheatre and eternal symbol in the centre of Rome.
It is the largest amphitheater ever built at the time and held up to 80,000 visitors and was Emperor Vespasian gift to the Roman people 2000 years ago.
One of the most recognizable structures in the world, the Colosseum and the Forum are the admired by visitors from around the world with it's breathtaking history and beauty.
In the past, it was a home to gladiator battles, chariot races, wild animal hunts and more. Don't miss the chance to standing in the spot where Caesar walked and watched where gladiators battled to the death.
How to get there: during the late spring, summer, and early fall, you will most likely see long lines at the entrance, where the admission fee is €12(free entry on the first Sunday of the month). Also, the before-mentioned ticket will be valid for two days and includes admission to the Roman Forum and Palatine Hill as well as the Colosseum.
Most easiest way to reach the Colosseum is via the nearest subway stop which you can reach by taking "B" line Metro station Colosseo.
Bus lines to the Colosseum: 51, 75, 85, 87 and 118.
Alhambra
When it was built: originally AD 889
Location: Granada, Spain
Accommodation: Where to stay near the Alhambra
Travel Agency: Nazari Travel
Alhambra is a palace and a fortress in Granada, Spain. The number one most visited site in Spain and the number two most visited place in Europe: this breathtaking palace-city and a love letter to Moorish culture, is a blend of medieval Islamic, Renaissance Christian, and modern architectural styles packed in one place.
Within the whole complex of buildings, there are numerous rooms, fountains, gardens, towers, and more. The Alhambra is a UNESCO World Heritage Site.
Simply put, the Alhambra is one of the sights one must visit in their lifetime. It is an amazing place.
How to get there: Keep in mind that planning ahead is key since Granada limits the number of visitors who can visit the Alhambra to 6,600 per day. Thus, booking in advance is highly recommended.
The complex is open every day from 8:30AM – 8PM (April 1-October 14), and 8:30AM-6PM (October 15-March 31).
To get there, you can take the regular buses which run from Seville, Málaga, Madrid, and Cordoba as well as a few direct services to the port of Algeciras.
The Parthenon
When it was built: 438 BC
Location: Greece
Accommodation: Where to stay near the Alhambra
Travel Agency: Key Tours
Breathtaking Parthenon is a former temple dedicated to the goddess Athena, whom people of Athens worshiped.
It is the most important surviving building of Greece, towering over the city of Athens from its hilltop perch, prominent constructions of the Acropolis alongside the Parthenon stand as a proud monument to Classical Greece.
Since 1975 numerous restoration projects have been undertaken and the latest is expected to finish in 2020.
Other things to check out include: The Temple of Athena Nike, Acropolis, the Erectheion, the Propylea, the Odeon of Herodes Atticus and the Theatre of Dionysis.
The good thing to know is that the Parthenon has survived multiple wars, thievery, earthquakes, and several occupations. Since 1987., it is a part of UNESCO World Heritage Sites.
How to get there: it is highly recommend to visit the Acropolis and the Parthenon in the morning, rather than in afternoon since it attracts high number of tourists each day. It is one of the most popular historical sites in the World and you don't won't to be stuck in huge waiting lines.
Acropolis is open daily. Open hours during the Summer are from 08:00-19:00, until 15:00 Sunday and Greek national holidays. Winter 08:00 until sunset. For students of the European Union, entrance is free. In order to avoid waiting for the queue at the entrance, consider purchasing a ticket online.
Take the Metro line 2 to "Akropolis" and when you get out of the station walk to your right and follow the visitors.
Dubrovnik City
When it was built: First recordings date back to the late 12th century
Location: Croatia
Accommodation: Where to stay in Dubrovnik
Travel Agency: Amico Tours
The land of Game of Thrones, Dubrovnik is a one of most popular travel destinations in Europe.
This UNESCO World Heritage Site, a city located in Southern Croatia, attracts people from all over the World. The Old Town part of the city is the main attraction, which lives up to high expectations.
A truly beautiful place, full of life, and packed with friendly locals. No matter if you are here just because of the mega-popular TV show Game of Thrones, or you want to see charming old buildings of the Old Town, admire the clear and blue Adriatic Sea, there is something for everyone.
Some of the things to check out include: Roland's Column, Placa Stradun, Old Port, City walls, Church of Saint Blaise, Dubrovnik Natural History Museum and more.
How to get there: There is no train to Dubrovnik, but you can take a bus from Split easily and enjoy the scenic journey through coastal road and see some other tourist destinations. You can also take the bus from all other mayor Croatian cities as well.
There is also an option to come via cruise ships since many cruise ships come to this port of call, typically docking at the Port of Dubrovnik.
Africa and Middle East
---
The Pyramids at Giza
When it was built: Between 2580 – 2560 BC
Location: Egypt
Accommodation: Where to stay near the Giza Pyramids
Travel Agency: DeluxeTours
Located on the Giza Plateau in Egypt, and over 4,000 years old these pyramid complex site stands proudly, showing the range of human ability and imagination.
There are still many unresolved mysteries that surround the Giza Pyramid complex. World scientists still don't know how these grad monuments were built.
These Pyramids were built as tombs for the Pharaohs and it is the only lasting wonder of the ancient world.
The Giza Pyramids are made up of three large and three smaller pyramids, including the Great Pyramid of Giza, the Pyramid of Khafre, and the Pyramid of Menkaure, along with their associated pyramid complexes and the Great Sphinx of Giza.
While the Great Pyramids and the Sphinx usually get the most attention, don't miss to check out other attractions like worker's village and cemeteries.
How to get there: the best and easiest way to visit Pyramids is by taking the CTA bus from central Cairo by bus routes 355 or 357. They travel every 20 minutes from the airport and Heliopolis, the bus usually stops at the Abdel Menem Riyad Station in Midan Tahrir, before continuing out to Giza and the Pyramids.
The entrance fee is 60 EGP. If you wish to go inside the Pyramids, that will cost you another 200 EGP. Giza complex site is open Monday to Sunday from 7 AM to 5 PM.
Petra
When it was built: as early as 5th century BCE
Location: Jordan
Accommodation: Where to stay near the Petra
Travel Agency: Sherazade Travel
Originally known to its inhabitants as Raqmu, Petra an historical and archaeological city in Jordan was made famous by Indiana Jones film the Last Crusade.
With Damascus to the north, Amman to the south, and Jerusalem to the west, Petra was carved into the side of a canyon in present-day Jordan.
The Rose City, Petra was rediscovered in 1812. by a Swiss explorer Johann Ludwig Burckhardt during his travels. Before that, it was forgotten by the Westerners.
It is believed that area around the city has been inhabited as early as 7,000 BCE. This UNESCO World Heritage site boasts some of the most famous Roman baths, theaters, and temples, just to name a few.
Thus, Petra is the most important attraction in Jordan and it shouldn't be missed.
How to get there: Entrance Ticket to Petra costs around 127 USD for those who are daily visitors to Jordan. The site is open from 6 AM to 6 PM. If you are taking the bus, JETT buses connect to Amman and Aqaba via the Desert Highway.
Lalibela
When it was built: Between 7th to 13th century
Location: Ethiopia
Accommodation: Where to stay near the Lalibela
Travel Agency: Simien Image Tour and Travel
Lalibela is a town in Ethiopia, most famously known for its 11 rock-cut monolithic churches.
One of Ethiopia's holiest cities, gazing for the first time upon will make you speechless.
Definitely one of the most breathtaking historical sites, these astounding 12th-century medieval monolithic churches cannot make you prepared for what you are gonna see.
Lalibela is known worldwide for its these monuments carved from within the earth from "living rock" and their building is attributed to King Lalibela who set out to construct a 'New Jerusalem' after Muslim conquests halted Christian pilgrimages to the Holy Land.
The Rock-Hewn Churches of Lalibela are still preserved in their natural settings and it should be on your travel bucket list when visiting the African continent.
How to get there: There is a daily bus from Addis Ababa. It is a long two-day journey with an overnight stop at Dessie. Another way is to go by car. The road will be fine until you reach Gashena. There, you can expect about 2 hours of the bumpy road which is partly made of tarmac and partly sand. The journey by the car should take around 7-8 hours to reach Lalibela.
Amphitheatre of El Jem
When it was built: 238 AD
Location: El Jem, Tunisia
Accommodation: Where to stay near the Amphitheatre of El Jem
Travel Agency: El Jem Voyages
Amphitheatre of El Jem is an oval amphitheatre in El Djem, Tunisia. The impressive ruins of an old building look like something you would find in great travel book guides.
A UNESCO World Heritage Site since 1979, this almost 2000-year-old building stands proudly as the largest colosseum in North Africa which was made famous in modern-day by appearing in movies and TV shows such as Monty Python's Life of Brian and the television series Long Way Down.
One of the most significant and preserved relics of the Roman empire, it was capable of hosting up to 35,000 spectators to gladiatorial battles and popular chariot races.
How to get there: The El Jem Amphitheatre is located just in the middle of the small town of El Jem and it's hard to miss. But, the best way to approach it would be from the southeast corner, via Rue Ali Belhareth.
The entrance fee is TND10, plus one for photography, and it includes entry to the nearby archaeological museum. Working hours are until 5:30 PM in the Winter, and 7:00 PM in the Summer.
You can get there by a train; a return ticket from Sousse or Sfax is around TND10, and takes around 1 hour.
Asia and Australia
---
The Great Wall of China
When it was built: from 7th until 17th century
Location: China
Accommodation: Where to stay near the Great Wall of China
Travel Agency: China Roads
The Great Wall of China is a series of numerous walls and fortifications. One of the world's most famous landmarks took about a 1000 of year to built and it was originally conceived by Emperor Qin Shi Huang.
Today, the Great Wall is recognized as one of the most impressive feats and the largest architectural project ever undertaken to this day.
It was built across the historical northern borders of China to protect territories against foreign invaders. The collection of fortifications was made from materials like stone, brick, wood, and more.
The most well-known sections of the wall were built by the Ming dynasty (1368–1644) and have since become China's most recognizable symbol.
How to get there: from Bejing you may use the Beijing Transportation Card (Yikatong) while going to the Great Wall. Take bus number 877 or 879 to Badaling. It costs around ¥12 one way.
Badaling is just 47 miles from Beijing and it takes around 1.5 hours to get there. Ticket prices for the wall are between 35-60¥.
Taj Mahal
When it was built: from 1632. until 1653.
Location: Agra, India
Accommodation: Where to stay near Taj Mahal
Travel Agency: Zicasso
India's most famous building, the Taj Mahal was built in the 17th century and stands as the most impressive ivory-white marble mausoleum in the world.
Built by the Mughal emperor Shah Jahan to house the tomb of his favorite wife, Mumtaz Mahal and it is considered one of the New 7 Wonders of the World.
A must see place if you are traveling trough India, this symbol of eternal love will leave you speechless.
Visited by 7–8 million visitors yearly and located around 200 km southeast of Delhi, there have been recent restrictions on tourism in an effort to help protect the site.
Nonetheless, the site is open from 8 AM -5 PM from Saturday until Thursday and closed Fridays.
How to get there: Jump on the Bus at Idgah Bus Stand(Dehli), which is the primary bus stand for traveling towards Rajasthan/Madhya Pradesh. It is just 8 km from the Taj Mahal. Tickets for adults cost 1,000 RS and entrance fee for children is free.
Angkor Wat
When it was built: the 12th century
Location: Siem Reap, Cambodia
Accommodation: Where to stay near Angkor Wat
Travel Agency: Happy Angkor Tour
The largest religious monument complex in the world, Angkor Wat was the center of the massive capital city Khmer Empire which once ruled most of Southeast Asia.
Nowadays, it hosts more than two million visitors a year which visit two basic plans of Khmer temple architecture: the temple-mountain and the galleried temple spread across approximately 400 acres.
The site has an interesting combination of excavated and unexcavated temples in different forms and decay states, with some buildings taking on a mysterious look as trees and roots swallow them up.
The recommended temples to see while in Angkor Wat include:
Angkor Wat and Angkor Thom
Little Circuit
Big Circuit
Outlying temples
Roluos group
How to get there: Keep in mind that you will be turned away at the Temple if you arrive without tickets, thus, passes are required to enter the Angkor area.
Daily pass pricing: 1-day pass is $37 USD, 3-day is $62 USD, and 7-day is $72 USD. Children under 12 enter for free after showing a passport.
Angkor Wat is located 20 minutes to the north from central Siem Reap. To get around, take one of Tour buses which feature air-conditioning, but are subject to large crowds.
Terracotta Army
When it was built: from 246 BC to 208 BC
Location: Lintong District, Shaanxi, China
Accommodation: Where to stay near the Mausoleum of the First Qin Emperor
Travel Agency: China Tour
The Terracotta Army is a collection of sculptures like no other archaeological site in the world.
The First Emperor Qin Shi Huang buried sculptures consists of more than 8,000 soldiers and horses to protect the emperor in his afterlife. Supposedly, several thousand more terracotta soldiers are still to be uncovered.
Fast forward to the year 1974., the site remained undiscovered for millenniums when they were discovered by local farmers in Lintong County, China.
FUN FACT: all of sculptures are facing east towards the emperor's enemies at the time. Also, you'll be witness to still going excavation over the past decades. Hopefully, we will be able to see the central tomb one day. It is still left untouched and protected because of a moat of lethal mercury surrounding the tomb.
How to get there: Terracotta Army Museum is located at the north foot of Lishan Mountain, 37.5 km west of Xi'an city.
The cheapest way to get to the Terracotta Army is by taking the bus. take Tourism Bus 5 at East Square of Xian Railway station, passing 10 stops, get off at Terracotta Warriors station. The bus running from 7:00 to 19:00 every day. The price is 7 Yuan.
The museum is open from 8:00 AM to 6:00 PM and it will cost you $21 USD per person.
Kakadu National Park
Age: established on April 05th, 1979
Location: Alligator Rivers Region of the Northern Territory, Australia
Accommodation: Where to stay near the Kakadu National Park
Travel Agency: Kakadu Tours
Located 171 km, southeast of Darwin and spans more than 19,000 square kilometres which is roughly almost half the size of Switzerland. Kakadu National Park is Australia's national treasure.
Known for a remarkable variety and concentration of wildlife like over 280 bird species, around 117 species of reptiles, and 60 mammal species, the park is very ecologically and biologically diverse.
Also, Kakadu National Park is renowned for the richness of its Aboriginal cultural sites and more than 5,000 art sites illustrating Aboriginal culture over thousands of years. It is a spiritual place that offers adventure, cultural experiences, and is not meant for one-night whiz throughs.
There are two main types of Aboriginal artwork can be seen here. The oldest Mimi style and X-ray painting. Both surreal. Keep in mind that you should try to avoid staying at the end of the dry season, when it is not at its full green and wet glory, but still if you do, it is beautiful with much to enjoy.
Some of the things you should check out while being there include:
The Warradjan Aboriginal Cultural Centre
Ubirr
Nanguluwur art site
Twin Falls
Gunlom Plunge Pool
How to get there: for the best experience, it is advised to visit the National Park by available tours inside the Park, which are available with the popular destinations being a day trip to Twin Falls and Jim Jim Falls.
Conclusion
Our world is full of wonders, being natural or human-made. One of the best are included here, but there are more out there worth seeing.
If you have a thirst for adventure, visit any of these sites or many more around the world. We hope that our top historical places managed to inspire your itch of wanderlust.
What are your favorite historical places? Feel free to share your stories with the Digital Nomad Tribe community.
Looking for more travel inspiration? Check out Pack and Live's favorite travel books here, and while you are there don't miss to check out how to get a serious Airbnb discount while visiting other countries and the best travel Apps as well!
---
If you want to start blogging and you wonder where to start, we recommend Hostinger since it is used by Pack and Live on this blog.
We recommend them for all new and experienced bloggers because:
They will register your blog name for you for no charge with free SSL, and ensure that no one else can take it
With over 29 million users in 178 countries, Hostinger has always strived to be on the top of the hosting business.
They have helpful 24/7/365 customer service via web chat.
You can start your website with an automatic 1-click WordPress installation.
In case you change your mind, they have a 30-day money-back guarantee with no questions asked.
They are by far the best and the cheapest hosting provider on the web.
Use any Hostinger link on this site to start blogging from $0.99 per month.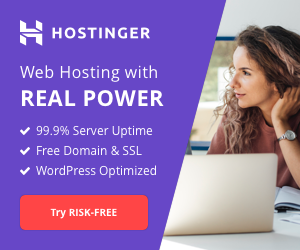 Affiliate Disclosure: some of the links on this post include affiliate links, which means that if you choose to make a purchase, Pack and Live may receive a commission. Keep in mind that by purchasing via provided links comes at no additional cost to you. Pack and Live only recommends products and/or services that are insightful and helpful to readers. For more info please read Affiliate Disclaimer.
---
If you wish to support my work, you can buy me a coffee here:
Buy me a coffee
Recommended readings:
5 reasons why you should live in Belgrade as a Digital Nomad
5 reasons why you should live in Zagreb as a Digital Nomad
Your Key To Success: Living A Nomadic Lifestyle 2020 Guide
How to become a Digital Nomad in 2020 with no skills
Best Digital Nomad Jobs for Beginners 2020