Being a Digital Nomad in 2020 offers you the freedom and has many benefits. While this lifestyle if exciting, this path is not always easy. Moving to a new place or country is always better if you can make new friends along the way. Joining the best Digital Nomad Communities can always help with loneliness and burnout, no matter if you are already an experienced Digital Nomad or someone who is just starting to dip their toes in this lifestyle.
Feeling a sense of community and acceptance is something that you already had back home, and for some, it can be hard to make new and possibly longlasting friendships.
Thankfully, the great news is that there are multiple choices when it comes to online communities which will help you push you to live outside the comfort zone.
Pack and Live, also known as the Digital Nomad Tribe, is here to share some love and compile the list of the best of the best and also give some useful tips along the way.
Hopefully, these recommendations will be your source of inspiration and serve you as a networking opportunity and a great way to expand your social circle.
This groups can be found online and offline in the major cities all around the world, so read more to learn why you should become part of them and find out which of these communities suit you the best.
"You never change your life until you step out of your comfort zone; change begins at the end of your comfort zone."

Roy T. Bennett
The Biggest Benefits of Joining the Digital Nomad Community
The first thing we have to cover before diving into the list are the benefits of joining an online community and why a digital nomad community of similar-minded people is important.
HELPING OTHER DIGITAL NOMADS: once upon a time, we were all new to this journey, and maybe lacked some of the needed experience. Moving to a new country can be challenging and intimidating.
That's why joining a community of like-minded people can help tremendously when it comes to finding things like:
Accommodation
Co-working spaces and advice on business ideas
Superb cafes and great places to eat
Visa and documentation need for starting your work and life in a foreign country
There can be many questions, and it's always nice to have a possibly to speak to fellow digital nomads which will who have done all these things before.
BUSINESS ADVICE: the best Digital Nomad communities thrive on great business ideas. Having someone that can point you in the right direction will be your great asset.
Where do you find new clients? Is XYZ software best suites for you? Where do you find content or web developers?
All of these questions will be helpful when they come from experienced Digital Nomads.
NETWORKING: Digital nomad communities are about networking and are full of people with career interests like you. So, there is a chance that you'll meet a Digital Nomad who will share personal and business experiences with you.
You never know when you will meet someone who runs a similar related business to yours and it's ready to network and work with you. Advice and help with a project is always welcome, and great for collaborations.
LONG-LASTING FRIENDSHIPS: yes, this lifestyle can get lonely when travel to new places frequently. No matter if you are traveling alone or with a friend, it can get dull to hang out with the same person all the time.
That's why join the digital nomad community and being with supportive people you will always have something to do in the new city. Heck, it's not unusual to meet people who will be more than just a short-term friendship.
Often, you will stay in touch with these people long after you leave a certain place, and meet them once in a while. Sometimes, they will be your second family on new trips.
Coworking and Coliving Spaces
COWORKING SPACES: Coffee shops and coworking spaces are a perfect way to meet like-minded Digital Nomads. Just by googling "coworking space + designated location", you will have multiple results.
Coworking spaces offer the benefits of a regular office, but with more flexibility. For example, most offer daily and weekly passes so in case you are jumping from one place to another, there is no long term financial obligation.
Here are the best 5 Global Coworking Space websites to consider:
COLIVING SPACES: Due to the current trends, Digital Nomads are not just sharing working spaces, but also living together. In this way, you will be able to live and co-work with other Nomads from all around the globe.
In this way, you will often hang out together in your spare time, network, and build long-lasting friendships. These coliving spaces are either private houses or apartments and shared dorms.
Check out some of these Coliving Spaces:
Online Communities
NOMAD LIST: for those who are looking for the biggest digital nomad community online, the Nomad List is a great source and online tool. A one-time membership rate of 199 USD will grant you lifetime access. Once paid, you will get to chat and connect with the world's best-known digital nomads which are also there.
Nomad list has multiple filters to choose from like:
Information on the thousands of cities around the world
Filters to help you pick your next destination
Slack channels and meetups
Costs of living, temperature, and general safety
Free access to coworking spaces around the world
10,000+ users
This website was created by a Dutch programmer in 2014. who wanted to connect with the international nomad community.
---
DIGITAL NOMAD COMMUNITY: a social network for remote workers that offers courses, jobs, internship board, and step-by-step business blueprints.
For lifetime access, the membership fee is 57 USD. When you become a member, alongside above-mentioned premium content, you will also get:
Access to Facebook groups
Digital Nomad Forums
Access to member map to find nearby Digital Nomads for meetup
Digital Nomad Community Website
Work and Travel Programs For Digital Nomads
REMOTE YEAR: Since 2015, Remote Year has been helping professionals working remotely and travel in big groups together. That's right, if you wish to work, see the world and not travel alone, Remote Year just might be the thing for you.
Probably the best-known organization of this kind, Remote Year guides a group of up to 80 professionals trough a year-long program. On this program, you will visit a new city each month across Asia, Europe, and South America. Great thing about is that your transportation, accommodation, coworking spaces are all organized by them, so you'll have much time to work, explore and meet other like-minded Digital Nomads.
If you opt for a whole year venture costs 27000 USD with a $5000 down payment and then $2000 a month after that.
---
WIFLY NOMAD: is an ideal venture for those who are just starting their Digital Nomad life. You and other 20-30 take a trip to Bali for 5 days where you do a workshops on travel, create an actionable plan, tips on budgeting and finding a community.
While the connection with a group of similar-minded people, and industry experts, you will learn to start your location-independent life. This 10-day program costs around $4000 with a private villa.
---
WIFI TRIBE: is a another name when it comes to combining coworking and coliving. Anyone who works remotely, has a passion for travel and collaboration is welcome by Wifi Tribe.
Started by a group of Digital Nomads who weren't satisfied with their "traditional" jobs and the core idea of this program was continuous travel with similar-minded people to explore the world.
This program lasts anywhere from four up to six weeks and about 20 digital nomads make up a tribe. Depending on your membership and room type needs, this program costs $800 to $1800 a month while traveling to Portugal, the Philippines, Central America, and South Africa.
---
BE UNSETTLED: if a Remote Year sounds too long for you, you can go on a 30-day adventure with Be Unsettled. They offer retreats and adventures to support remote workers to pursue their passion.
You can opt to spend days in coworking spaces, but they also offer workshops and adventures as well. Travel from Greece, Bali and also to Amazon.
Prices vary from $1600 to $2400.
---
NOMAD CRUISE: You with around other 150 remote workers sail together an all-inclusive trip around the Atlantic Ocean. With the price starting from around $1200, connect and learn with other Digital Nomads.
What you'll get by choosing Nomad Cruise:
12 day accommodation
All meals and drinks
Conference program
Business Masterminds
Leisure & entertainment
---
DIGITAL OUTPOSTS: by hosting the groups of remote working professionals and grad students for one-week up to two-month international trips, Digital Outposts provides workspace, accommodation, logistics, and other activities in coworking destinations.
All you have to do is apply on their website. After you apply, you will be able to pick a time to chat with specialist to see if the program's a good fit for you.
Some of the destinations include Indonesia, Thailand, and Colombia with price starting from $1295 to $1695.
Digital Nomad Apps
There are many Apps to choose from when it comes to remote work, and we have also covered them in our massive Best Travel Apps guide back in April 2020 guide.
Check these out if you are looking for an instant answer(still, you should check out our guide as well):
MEETUP: just as the name suggests, the Meetup platform offers something for everyone that brings people from all around the world together.
Based on your location, you can join hundreds of local groups to meet new people to participate in different activities. Events for location-independent like Sports and Health, Music and Film all are there for you to explore.
---
NOMAD PROJECTS: this platform was designed for remote workers as help for accomplishing side projects where you can team-up with other nomads who are also looking for collaboration.
It is easy to filter needed set of skills to start working together and building something great. Who knows, it may also be a tool for long-lasting partnerships and personal connections.
---
PARTYWITH and EATWITH: these two apps are meant for those who are new in town and are looking to explore a local nightlife or wish to share meals with someone and in this way meet new people.
Both of these apps give you an easy way to get to know new people and hang out with other nomads or locals.
PartyWith Website
EatWith Website
Facebook Groups and Reddit
A great way to learn, engage in conversation, and meet new people is via various Facebook groups and Reddit forums. There is no shortage of digital nomad communities on those two platforms to choose from and here are some that we recommend.
Facebook
Also, don't forget to check out Reddit's sub-reddit here.
BONUS RESOURCE: did you know that there are Digital Nomad Groups on Slack as well? Yes, that is correct and even Nomad List has its own dedicated Slack group.
All in all, Slack is a great tool for communication, and it is a great way to find big and small digital nomad groups and other location-specific groups you might be looking for. Nomads Talk also has a big presence on Slack.
Conclusion of the Best Digital Nomad Communities 101
And…that's it! Here are our more than 20 choices when it comes to finding best Digital Nomad communities online and offline.
As you can see, there is no need to start this journey alone no matter where in the world you end up. This is a great way to start your location-independent life and kick start remote-work and road to freedom.
To find the best options for you, check-out multiple choices and learn from other experience people in this field. So, hopefully this article gave you more insight in and ideas how to find people that think similar as you.
Would love to see your engagement in the comment section below and share with others you tips on digital nomad communities and point out if we missed something as well.
No matter where you stay, check out Booking.com for great deals and if you are someone who wishes to know more about passive income, Tim Ferriss has a great book about this topic named the 4-hour Workweek.
If you are still the first phase of working abroad and don't know where to start, check out our beginner jobs article and also how to acquire the necessary skills as well.
And for those who want to get inspired about Digital Nomad life we got you covered with articles about Living A Nomadic Lifestyle and Must-Read Travel Books. Heck, we also got you covered with inspiring Travel quotes here and here.
---
For those who want to start blogging and are looking for a reliable and affordable hosting option, we recommend Hostinger since it is used by Pack and Live on this website.
We recommend them for all new and experienced bloggers because:
They will register your blog name for you for no charge with free SSL, and ensure that no one else can take it
With over 29 million users in 178 countries, Hostinger has always strived to be on the top of the hosting business.
They have helpful 24/7/365 customer service via web chat.
You can start your website with an automatic 1-click WordPress installation.
In case you change your mind, they have a 30-day money-back guarantee with no questions asked.
They are by far the best and the cheapest hosting provider on the web.
Use any Hostinger link on this site to start blogging from $0.99 per month.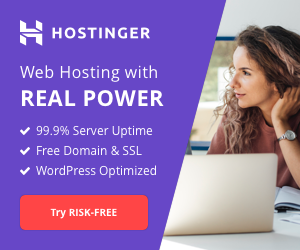 ---
Affiliate Disclosure: some of the links on this post include affiliate links, which means that if you choose to make a purchase, Pack and Live may receive a commission. Keep in mind that by purchasing via provided links comes at no additional cost to you. Pack and Live only recommends products and/or services that are insightful and helpful to readers. For more info please read Affiliate Disclaimer.
If you wish to support my work, you can buy me a coffee here:
Buy me a coffee
Recommended readings:
Most Beautiful Historical Sites in the World
5 reasons why you should live in Belgrade
5 reasons why you should live in Zagreb
The Waterfalls of Krka National Park
Travel Europe cheap and affordably
100 mind-blowing facts about Croatia