Having the right and the best Apps to meet people while traveling installed on your smartphone can help you connect with locals, make longlasting friendships, and get the correct recommendations wherever you are.
While traveling solo gives us an opportunity to learn more about our selves, empower us, and live in the moment- rarely anyone goes traveling alone without the intention of meeting someone new.
It can get a little bit intimidating asking a random person in the street or in a restaurant for food or a great tourist attraction just like that. So, the easiest way to get to know other people while visiting foreign countries is to connect via Apps.
Having a positive attitude and mindset for making and genuine connections will get to you far and these Apps are meant for helping you with every aspect of your trip.
While this Complete Guide will cover various types of Apps, the first section of this article is an Essential Guide for those who want to download the most well-known Apps and those which are the most popular.
So, let's begin!
1. Essential Five
Meetup is an unique and excellent App for connecting the similar-minded people who share their passions and hobbies.
This App is safe as any other social media websites like Facebook or Twitter as long as you are cautious as you would be on the before-mentioned websites.
The website was originally started as a place where people and travelers attend activities organized by locals to a present-day huge community where you can make some new friends and finding an immersive experience.
From Online Sing-Along to Book clubs, Meetup is great for expanding your social circles and sharing your interests.
Couchsurfing is a well-known App for connecting locals with travelers visiting their home city and country.
Traveling on a budget doesn't mean it has to be limiting when considering accommodation. This Couchsurfing community let's you to stay with locals and sleep for free and it works like this:
Host -offers a free place like a bed or a room for free
Surfer/Traveller -sleeps for free in hosts place
And remember, the best Couchsurfing profiles are those which include a lot of information.
PRO TIP: include your likes and dislikes and things like smoking acceptance.
Eatwith provides unforgettable culinary experiences in more than 130+ countries worldwide.
Traveling alone doesn't mean that you have to dine alone. Eathwith connects local hosts with travelers through group dinner parties.

The only thing you have to do is go to the app, select the city you're currently visiting and see what authentic food experiences are available.

From experiencing traditional Croatian dinner in Zagreb or eat well in Belgrade, Serbia, the world's largest culinary community Eatwith has it all.
Eat well, meet locals and enjoy the wonderful culinary world.
---
PRO GEAR RECOMMENDATION
Are you a fan of Food Photography and would like to share your passion with the rest of the world? In that case, you would be astonished by the high quality and affordability of the Nikon D3400 camera.
Due to the high-class matrix, you can get the images of great quality and is very user-friendly.
Some of the pros include 24.2MP DX Format CMOS Sensor, EXPEED 4 Image Processor, and EXPEED 4 Image Processor.
–> Purchase the Nikon D3400 high quality camera here <–
---
Recommended camera lens: Nikon 85mm f/1.8G AF-S Nikkor
–> Purchase Nikon AF S NIKKOR 85mm lens here <–
---
Finding like-minded travelers across the world has never been easier.
Backpackr is a cool social app no matter if you are going solo or traveling in a group. Similar to a dating app, Backpackr shows you the people with the same or similar interests and are headed to your destination.
The app has been created as one big group chat and you can find people by hashtags, posting questions in Common Room or going trough different channels.
If you find a match, you can message the backpacker to meet up. This App is currently available in more 160+ countries, and they offer more than 1000+ exclusive offers around the world.
Neat. Ain't it?
Bumble is an ideal app for solo travelers and those who are looking to expand their social circle.
When you download app you can immediately start connection with people at your next destination.
Bumble company introduced the "BFF" feature after he big success with their regular platform which was a 'female-lead' dating platform.
Create platonic friendships and chat with adventurers in the same place as you. This app will use your social networks in order to connect you with friends of your friends in the local area. Beer, coffee or adventure? Who knows.
2. Best App Gems
From the company Hello Pal, comes the Travel Pal app which connects more than 1.5 million hosts and travelers in more than 150 countries.
Similar as the Couchsurfing, Travel Pal helps you find a free place when staying in the new city.
In order to use Travel Pal correctly, you will have to create a travel plan so that you can find local hosts who will help you during your stay.
It's an easy way to find a people to show you around new city, share a meal with you are opportunity to learn more about new cultures.
SoloTraveller is an Social Network App great for backpackers which connects you to visitors near you.
You can easily search for nearby travelers by searching for people based on age, interest and gender.
What is also great about it is that you can save money by connecting with other people to share taxis, guide tours or travel expenses.
Skout is known as a big online community that connects with millions of its users worldwide no matter where you are.
Skout is available in 14 different languages and it was created with the intention of being used by those who are frequent travelers. It brings people together, whether you are in London's local pub, Paris museum or a concert in Kyoto.
---
PRO GEAR RECOMMENDATION
Are you searching for a cool and great lightweight backpack? Then take a look at a Kanken Classic 16L backpack which has stood the test of time since 1978.
Fjällräven is a Swedish company specializing in outdoor equipment and their backpacks and practical, functional, iconic and ideal for travelers. They also come in multiple neat looking colors as well.
–> Purchase Kanken Classic Backpack here <–
---
One of the great thing about World Packers is support for newbie travelers than on any other platform.
So for those, who are new or insecure about traveling, this is a platform to start.
Since you can connect to experienced travelers and verified hosts which improve you security, you can safely meet other travelers, improve your skills, and get to learn more about the different culture.
They are also the only platform that covers a couple of nights for free if you end up with a bad host situation. In that way, they will help you find a new host.
So, feel free to join their community in more than 100+ countries!
Flip The Trip is an great app which finds and connects locals and other travelers in the same place.
It's available in over 4,500 cities and it has been gathering some very positive reviews so far.
Flip The Trip user can get in touch with with other backpackers for a tour, dinner of a nice cup of coffee.
PRO TIP: Option to connect and chat with future travels also available.
Showaround is an app with a twist. It helps you find locals to discover new city from a different perspective.
Having a local around is great as they provide knowledge and can show you less touristy attractions and more authentic insights which are less available on the internet.
Best thing about it is that you can specify which guide you want and expand there with further selection of destinations.
Creating a Best Apps to Meet People While Traveling article couldn't be complete without Fairytrail app.
It is the first dating app in this whole list and it is meant for safe meetups for single travelers, digital nomads and remote workers.
The entrance fee is 3$ is keep the scammers out and it is inclusive of all nationalities, sexual preferences, and age groups.
Furthermore, match unlocks recommended group travel adventures that you can book together.
---
PRO GEAR RECOMMENDATION
If you're looking for the best power bank to keep your devices topped up with battery while you're on your traveling journey, look no further.
Ankers PowerCore 20100 power bank got you covered. With its huge 20100mAh capacity, two 2.4 Amp USB ports, fast charging and excellent value, it ticks all the most important boxes when it comes to choosing the best power bank.
–> Purchase Portable Charger Anker PowerCore 20100mAh here <–
---
Facebook is still the biggest social network on the planet and that is for a good reason.
On Facebook, you can find any group for every hobby imaginable, therefore finding a travel group which fits your needs, shouldn't be hard.
Before getting on a plane, find a Facebook group specifically targeted toward travelers with your needs, passions, and interests.
Here are some of the best and the most recommend Facebook groups for solo travelers:
Conclusion
As you saw, there are many options to choose from and most of them are completely free to use.
Hopefully, this Best Apps to Meet People While Traveling article had helped you find something for yourself which will help you improve your solo travelling journey.
Did this article covered your favorite app and did you learn something new? Let's share this by engaging in the comment section below and have some fun.
---
If you want to start blogging and you wonder where to start, we recommend Hostinger since it is used by Pack and Live on this blog.
We recommend them for all new and experienced bloggers because:
They will register your blog name for you for no charge with free SSL, and ensure that no one else can take it
With over 29 million users in 178 countries, Hostinger has always strived to be on the top of the hosting business.
They have helpful 24/7/365 customer service via web chat.
You can start your website with an automatic 1-click WordPress installation.
In case you change your mind, they have a 30-day money-back guarantee with no questions asked.
They are by far the best and the cheapest hosting provider on the web.
Use any Hostinger link on this site to start blogging from $0.99 per month.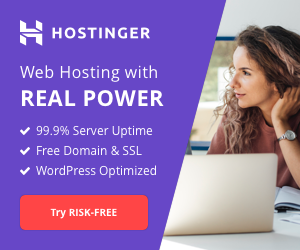 ---
If you wish to support my work, you can buy me a coffee here:
Buy me a coffee
Affiliate Disclosure: some of the links on this post include affiliate links, which means that if you choose to make a purchase, Pack and Live may receive a commission. Keep in mind that by purchasing via provided links comes at no additional cost to you. Pack and Live only recommends products and/or services that are insightful and helpful to readers. For more info please read Affiliate Disclaimer.